Anxiety and the Highly Sensitive Person (HSP) is a topic that deserves attention, as it affects a significant portion of people with this personality trait. Highly sensitive people, by nature, are more susceptible to experiencing anxiety due to their heightened awareness and responses to environmental stimuli. This can lead to overthinking, emotional overwhelm, and a constant state of anxiety for the HSP.
As individuals with this heightened sensitivity navigate through daily life, finding effective grounding strategies becomes an essential tool in managing feelings of anxiety and overwhelm. These strategies aim to help HSPs regulate their emotions and sensations, allowing for a more balanced and calmer state of mind. Exploring these strategies can be a lifesaver for anxious highly sensitive people, providing them with the tools necessary to cope with the unique challenges they face in their lives.
Table of Contents
Understanding Anxious Highly Sensitive People
Traits and Characteristics
An anxious highly sensitive person (HSP) possesses heightened sensitivity to external stimuli and emotional experiences. They may display the following traits:
Deep perception and empathy toward others
Intense emotional responses and mood swings
Quick to feel overwhelmed or overstimulated
Strong inclination to avoid conflicts and criticism
Greater awareness of subtleties in their surroundings and relationships
Causes and Factors of Anxiety for HSPs
HSPs can have anxiety for various reasons. The causes and factors contributing to this anxiety may include:
| Cause | Description |
| --- | --- |
| Genetics | Predisposition to high sensitivity and anxiety can be inherited from parents. |
| Childhood experiences | Early life stressors, such as abuse or traumatic events, can increase the likelihood of HSPs developing anxiety. |
| Environment | Noisy or chaotic surroundings can exacerbate the inherent sensitivities of an HSP, leading to anxiety. |
Types of Anxiety HSPs Experience
There are several forms of anxiety that anxious HSPs might encounter, such as:
Generalized anxiety disorder: Constant worry and stress about various aspects of life
Panic disorder: Intense and sudden episodes of terror, resulting in physical symptoms like rapid heartbeat
Social anxiety disorder: Fear and avoidance of social situations due to self-consciousness and concern of being judged negatively
Phobias: Irrational fears of specific objects or situations, causing extreme distress and avoidance
Helpful Grounding Strategies for the Anxious Highly Sensitive Person
Anxious HSPs can benefit from implementing grounding strategies to manage anxiety:
Deep breathing exercises: Mindful inhaling and exhaling can help relax the body and mind.
Physical activities: Engaging in exercise, yoga, or mindfulness practices can promote relaxation and relieve anxiety.
Sensory techniques: Focusing on the senses (sight, touch, taste, smell, and sound) can help draw attention away from anxiety-provoking thoughts.
Connecting with supportive people: Having a strong support network and seeking professional help, such as an HSP-trained coach, can assist anxious HSPs in navigating through their challenges.
Daily Life Challenges
An anxious Highly Sensitive Person (HSP) faces unique challenges in their daily life. These challenges mainly revolve around their relationships, work and career, and social situations. Being aware of these challenges and finding ways to cope can greatly improve the well-being of an HSP.
HSP Relationships
Anxious HSPs often have deeper emotional connections and empathy, which can also leave them more vulnerable in relationships. They may struggle to set boundaries, pick up on subtle changes in their partner's mood, or feel overwhelmed by their partner's emotions. To help with this:
Work and Career
Highly sensitive people may find certain work environments and career paths more challenging than others. Noisy or chaotic office spaces, strict deadlines, and lack of control can contribute to their anxiety. To help navigate these challenges:
Choose a suitable career path that aligns with your sensitivity
Request a quiet workspace if possible
Take breaks to recharge and practice self-care
Social Situations
Social settings can also be challenging for anxious HSPs. They may experience sensory overload or social anxiety, and struggle to process conversations and emotions. To better cope in social situations:
Prepare a grounding strategy for overwhelming situations
Practice relaxation techniques prior to social events
Give yourself permission to take breaks or leave early if needed
8 Self-Care Tools for the Highly Sensitive Person
Coping Strategies and Techniques
For an anxious Highly Sensitive Person (HSP), finding effective coping strategies and techniques is essential to managing their heightened emotions and experiences. In this section, we will discuss some helpful approaches, including boundary setting, emotional regulation, mindfulness, and relaxation practices.
Boundary Setting
Setting boundaries is crucial for an anxious HSP to maintain a sense of control and stability. This can involve both physical boundaries, such as establishing personal space, and emotional boundaries, such as avoiding absorbing the emotions of others.
Some practical boundary-setting strategies include:
Clear communication of needs and limits
Regular self-reflection to recognize personal triggers
Building a support network of understanding friends and family
Emotional Regulation
Emotional regulation involves recognizing and managing one's emotional states in a healthy and constructive manner. For an anxious HSP, this can involve learning to differentiate between their emotions and those of others, as well as finding ways to ground themselves in moments of intense emotion.
Helpful grounding strategies include:
Focusing on physical sensations, such as deep breathing or feeling an object
Engaging in calming activities, such as listening to soothing music or reading inspirational materials
Practicing self-compassion and reminding oneself that intense emotions are a natural part of being an HSP
Mindfulness
Mindfulness involves cultivating awareness of one's thoughts, emotions, and physical sensations without judgment. This practice helps an anxious HSP to develop greater self-understanding and acceptance, fostering resilience in the face of stress and anxiety.
Mindfulness techniques include:
Meditation, such as focusing on one's breath or engaging in body scans
Journaling to process thoughts and emotions
Mindful movement practices, such as yoga or tai chi
There are many mindfulness apps that offer wonderful strategies and resources
Relaxation Practices
Relaxation practices can help an anxious HSP to calm their nervous system, allowing them to recover more effectively from intense emotions and experiences. This may include activities that provide sensory comfort or create feelings of safety and stability.
Some relaxation practices for an HSP might be:
Aromatherapy, using calming essential oils
Engaging in a favorite hobby or creative outlet
Spending time in nature, to reduce sensory overwhelm and promote grounding
Recorded relaxation mindfulness exercises
Therapy and Coaching Options
HSP Coaching
Highly Sensitive Person (HSP) coaching can be an effective way for an anxious HSP to learn coping strategies tailored specifically to their needs. Certified HSP coaches understand the unique traits of highly sensitive individuals and provide guidance on managing emotions, setting boundaries, and improving communication skills.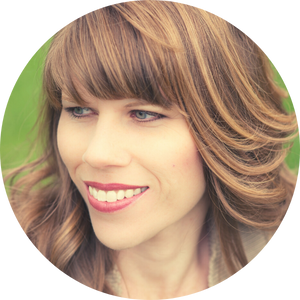 Looking for an HSP-Certified coach to help you align your life with your priorities?
Through my Highly Sensitive Person (HSP) certification with the Nickerson Institute, as well as being an HSP, I offer HSP coaching to develop specific goals around your HSP needs. We HSPs frequently deal with anxiety and overstimulated nervous systems that prevent us from achieving peace and attaining our life goals. HSP coaching with me includes a detailed review of your sensitivities and a mutually-desired plan for growth and management of this superpower to shift negativity and begin seeing yourself as the hero of your own story.
Cognitive Behavioral Therapy
Cognitive Behavioral Therapy (CBT) is a proven therapy option for individuals suffering from anxiety. This therapy focuses on identifying and changing negative thought patterns to help reduce anxiety levels. By helping an anxious HSP recognize and challenge their thought patterns, they can gain better control over their reactions to stressful situations.
Group Therapy or Support Groups
For some anxious HSPs, joining a group therapy setting can be beneficial. This type of therapy provides a safe and supportive environment where individuals can share experiences, learn from one another, and practice new coping strategies. Additionally, group therapy can help HSPs develop socializing skills and realize they are not alone in their experiences.
Online Resources and Support Networks
Access to online resources and support networks can provide valuable information and help for anxious HSPs. Websites, forums, and social media groups dedicated to HSPs can offer advice, articles, and discussions relevant to their specific experiences. Connecting with other HSPs through these platforms can be a comforting and validating experience.
Helpful Grounding Strategies
Grounding strategies are essential tools for HSPs who experience anxiety. These techniques can help them refocus their attention away from their anxiety and onto the present moment. Some helpful grounding strategies include:
Deep breathing exercises
Progressive muscle relaxation
Sensory grounding techniques, such as focusing on the senses
Mindfulness practices
By exploring various therapy options and grounding strategies, an anxious HSP can work towards managing their anxiety and leveraging their unique gifts in a healthy and balanced way.
Free HSP Webinar on Sensory Overload
Sensory Overload tends to be one of our biggest challenges as HSPs. It is when our senses take in more information than our brain can keep up with processing. You might be surprised that it is often the culprit of symptoms of emotional reactivity, anxiety, irritability, sleep issues, exhaustion, and even loss of productivity, creativity, and focus. What makes it extra hard is that the world isn't set up for those of us with high sensitivity. Have you been challenged by your sensitivity and labeled as "too sensitive" or "overly emotional"? Do you know how Sensory Overload impacts you? Join me to learn more and uncover solutions that will help you thrive to your fullest level of wellness.
Sensory Overload & The Highly Sensitive Person Webinar with Julie Bjelland
Long-Term Outlook
An anxious highly sensitive person (HSP) can face unique challenges in life, but with the proper understanding and strategies, they can develop a positive long-term outlook. By learning to recognize their sensitivity, set boundaries, and practice grounding techniques, HSPs can better manage anxiety and experience personal growth.
One essential approach for an anxious HSP is to learn and identify their triggers. This knowledge helps them avoid or prepare for situations that may cause overwhelming emotions. Moreover, it's vital for an HSP to set healthy boundaries, both emotional and physical, to take care of their well-being. This may involve limiting exposure to situations or people that provoke anxiety.
Another critical aspect of a positive long-term outlook for HSPs is developing emotional regulation skills. These skills can be gained through techniques such as:
Meditation or mindfulness practices to center oneself and gain perspective on emotions
Cognitive-behavioral therapy (CBT) to change unhealthy thought patterns and reduce anxiety
Journaling to track emotions and better understand their impact
Alongside these techniques, HSPs can also benefit from practicing grounding strategies to help them stay present and feel physically connected to the world around them. Examples of grounding strategies include:
Focusing on their breath
Engaging in physical activities like yoga or a walk outdoors
Employing the 5-4-3-2-1 technique, which involves naming five things they see, four things they feel, three things they hear, two things they smell, and one thing they taste
In conclusion, an anxious Highly Sensitive Person can improve their long-term outlook by understanding their unique traits, setting boundaries, and employing emotional regulation and grounding techniques. By doing so, they can successfully navigate life's challenges and develop a deeper sense of self-awareness.
Be sensitive, be free
*This post contains affiliate links and I will be compensated if you make a purchase after clicking on my links*