You may have noticed – even before you suspected yourself to be a Highly Sensitive Person – that you have always needed more downtime. I remember enjoying being alone as a child, not liking being rushed, or having too many after-school activities. I was mostly content to play by myself at my own pace. Fast forward a few years and I still require time alone daily, lots of sleep, and feel content to pursue my work and hobbies at my own pace. Downtime for HSPs is a common area of question. We HSPs often don't look like our friends or family in terms of necessary downtime. In truth, we need more sleep than average, sometimes as much as 10 or 12 hours. We love having multiple hours a day alone, and we need good chunks of downtime to maintain our sanity and feel satisfied with life.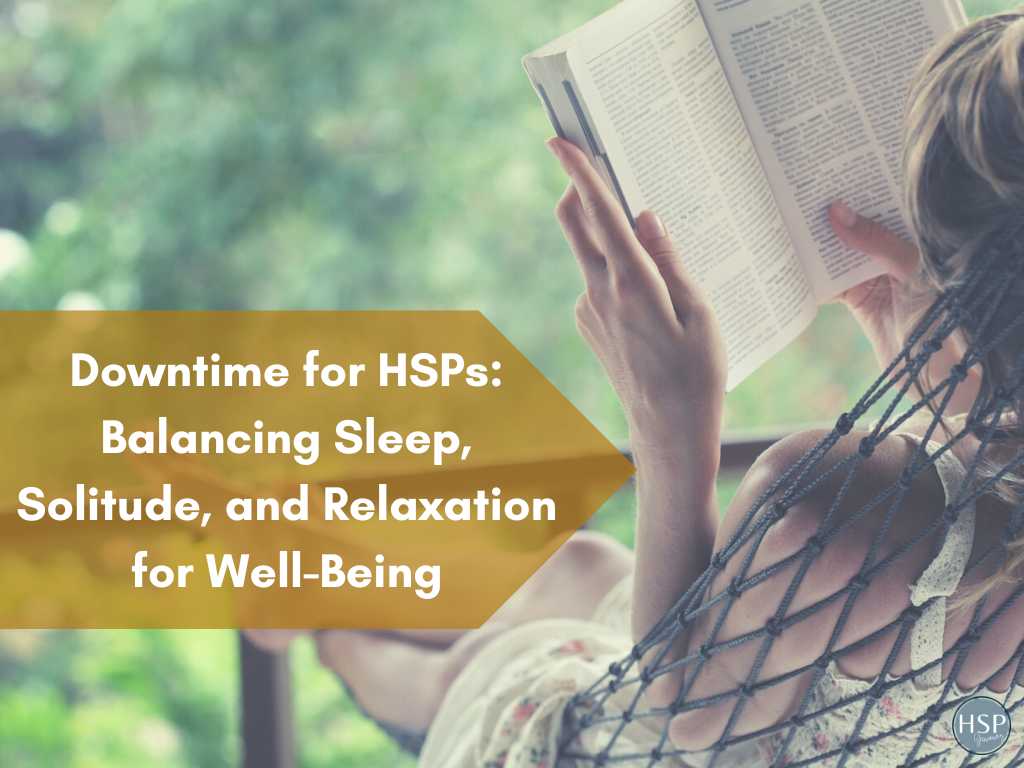 Table of Contents
Why Do HSPs Need More Overall Downtime?
More Mirror Neurons Mean More Sensory Input
As a Highly Sensitive Person (HSP), you possess a higher number of mirror neurons, which means you can easily absorb and process more sensory input compared to other people who don't have the Sensory Processing Sensitivity, or HSP, trait. This increased sensitivity causes your mind to be more receptive to the emotions, energy, and even physical sensations of the people and environment around you. Thus, it's essential for you to have enough downtime to help you recover and recharge from the bombardment of daily stimuli.
HSP Brains Work Harder to Sift Through Stimuli
Your HSP brain is constantly sifting through more information and stimuli, making it work harder, even in relatively low-stress environments. This higher level of processing requires more time for rest and contemplation to avoid overwhelm and anxiety. Downtime is crucial because it allows your brain to process and filter the immense amount of input it receives, as well as make sense of the emotions and experiences of the day.
Harder Working Brains Mean More Exhaustion
Due to your high sensitivity and depth of processing, your brain is working overtime to sift through sensory information, leading to increased mental and emotional exhaustion. As an HSP, it's important to recognize your need for downtime to recover from this exhaustion and to maintain a healthy level of well-being. Extra downtime prevents you from feeling overwhelmed, helps reduce stress and anxiety, and preserves your mental and emotional health.
What Is Meant by Downtime?
Downtime refers to periods of rest and relaxation where you can step away from the constant flow of sensory input and stimuli. It allows you to recharge and recover from the challenges and overstimulation caused by your trait of Sensory Processing Sensitivity. Ideal downtime activities for HSPs include reading, meditating, spending time in nature, or simply resting in quiet and comfortable environments. Make sure to regularly schedule and prioritize your downtime to ensure your mind and body receive the necessary restorative care they need to thrive in everyday life.
Recommendations for HSP Downtime
General Sleep, Alone Time, and Relaxation Time Recommendations
HSPs typically need at least eight hours of sleep. Many HSPs require 9-12 hours of sleep.
HSPs often note that then require 1-3 hours of alone time per day, with two hours being the average.
HSPs frequently enjoy having 1-2 hours of time to relax and unwind through entertainment or time in nature per day.
Sleep for HSP Downtime
Why Sleep Is Restorative Plus Good Sleep Habits
Sleep plays a crucial role in maintaining your overall well-being, especially for HSPs. Restorative sleep helps maintain a balance between your physical and mental health. During sleep, your body can repair itself and your brain can process new information. Good sleep habits, such as establishing a consistent bedtime routine, creating a comfortable sleep environment, and avoiding caffeine and electronics before bed, can contribute to better sleep quality and help you feel more energized throughout the day.
What Is The Recommended Amount Of Sleep?
The recommended amount of sleep varies based on age and individual needs. Generally, adults require around 7 to 9 hours of sleep per night to maintain optimal health and productivity. However, HSPs might need more downtime to recover from overstimulation. Listen to your body and adjust your sleep routine accordingly. According to a recent Reddit conversation in the /HSP community, many HSPs require far more sleep than the recommended 7-8 hours with many requiring 10-12 hours of sleep a night. Many HSPs also report having trouble getting quality sleep and often still feel tired even after long stretches of sleep.
What To Do If You Aren't Getting Enough Sleep
If you're struggling with insomnia or not getting enough rest, it's essential to address the issue. Here are some suggestions to improve your sleep:
Set a consistent sleep schedule and stick to it, even on weekends
Create a peaceful sleeping environment that's dark, quiet, and cool
Limit exposure to blue light from screens at least an hour before bedtime
Incorporate relaxation techniques like deep breathing, meditation, or gentle stretching before bed
Do HSPs Need More Sleep?
HSPs may require more alone time and unstructured downtime than others, as they can be prone to sensory overload, fatigue, and burnout. While the general recommendation for sleep remains 7 to 9 hours per night, you might find it beneficial to allow for additional downtime, such as meditation, reading, or being in nature, to recharge your energy and maintain your mental health balance.
Relaxation For HSP Downtime
What Is Different About Relaxation from Other Types of Downtime?
Relaxation is a specific type of downtime that focuses on calming your mind and body. While other forms of downtime may involve entertainment or activities, relaxation prioritizes easing overstimulation and soothing the senses. As an HSP (Highly Sensitive Person), your nervous system is more vulnerable to stress. Therefore, relaxation is essential for your mental health and well-being. It can feel difficult at first to develop a practice of relaxation, in the long run, HSPs respond well to regular intervals of relaxation, grounding, meditation, and prayer among some relaxation methods.
Is Relaxation Important for HSPs with Chronic Illness?
If you have a chronic illness as an HSP, relaxation becomes even more crucial. Chronic conditions can exacerbate your sensitivity, making it harder to cope with environmental stimuli. Integrating relaxation techniques into your daily routine can help manage your symptoms and improve your mental wellness by reducing stress and promoting a sense of calm. Some chronic illnesses HSPs frequently report are chronic fatigue syndrome, Fibromyalgia, and adrenal fatigue. Anxiety and depression are also present at high rates among HSPs.
What Activities Are Best for Relaxing?
For optimal relaxation, consider engaging in activities that calm your mind and body. Some examples are:
Nature walks: Spending time in nature can help HSPs find peace and tranquility, as it helps to soothe their senses and restore balance.
Art: Expressing yourself through creative outlets is a great way to relax and practice mindfulness.
Reading: Delving into a good book can provide a mental escape and help you unwind.
Spirituality: Prayer, meditation, mantras, positive thinking, gratitude journaling.
Journaling: Taking time to journal daily thoughts, emotions, and anxieties can assist in alleviating negative emotional build-up.
It's crucial to establish personal boundaries, prioritize your well-being, and select activities that resonate with you.
How To Incorporate Breathing, Meditation, And Spiritual Practices
Breathing, meditation, and spiritual practices can help HSPs to relax even further. Here's how to incorporate them into your downtime:
Breathing exercises: Deep, controlled breaths can calm your nervous system and help alleviate anxiety. Practice deep breathing regularly for better relaxation.
Meditation: Mindfulness meditation is an effective way for HSPs to train their minds in managing stress and emotions. It's been scientifically proven to help manage sensory overload and create a foundation for mental wellness.
Spiritual practices: Engaging in spiritual practices, such as Christian prayer, can provide a sense of inner peace and balance. Many HSPs also find that breathing techniques, centering prayers, and meditation are very helpful in their self-care and downtime practices.
By adding these techniques to your relaxation routine, you can establish a holistic approach to self-soothing and create an environment that fosters optimal well-being.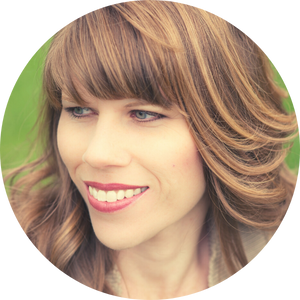 Looking for an HSP-Certified coach to help you align your life with your priorities?
Through my Highly Sensitive Person (HSP) certification with the Nickerson Institute, as well as being an HSP, I offer HSP coaching to develop specific goals around your HSP needs. We HSPs frequently deal with anxiety and overstimulated nervous systems that prevent us from achieving peace and attaining our life goals. HSP coaching with me includes a detailed review of your sensitivities and a mutually-desired plan for growth and management of this superpower to shift negativity and begin seeing yourself as the hero of your own story.
Alone Time For HSP Downtime
Why Do HSPs Need More Alone Time?
Highly Sensitive People (HSPs) process everything more deeply than others, from sights and sounds to social interactions and emotions. This heightened sensitivity can be overwhelming, making alone time essential for them. Downtime allows HSPs to recharge their senses, regain inner balance, and process the day's experiences.
Introverts Versus Extroverts When Considering Alone Time
Most HSPs are introverts (something close to 70%), so the majority of HSPs will need time alone daily. While introverts naturally crave solitude and unstructured time, extroverts may not inherently see the need for it. However, this doesn't mean they don't require downtime as well. Both introverted and extroverted HSPs can benefit from dedicated alone time, as it allows them to practice self-soothing, protect their mental health, and maintain healthy relationships.
How To Carve Out Alone Time During Your Busy Day
Even with a hectic schedule, finding pockets of alone time is crucial for HSPs. Consider the following tips:
Set aside a specific time daily for solitude, even if it's just 10-15 minutes.
Use your lunch break as an opportunity to decompress and have some quiet time alone.
Implement quiet mornings or evenings into your routine, where there's time to just be alone with your thoughts.
Practice mindfulness and meditation, which can be done anywhere and anytime.
By incorporating these strategies, you can ensure you're getting the downtime your mind and body need.
Why Is Alone Time Restorative?
Alone time is restorative for HSPs because it allows them to process their emotions and experiences in a quiet environment, ultimately giving them more energy and emotional capacity for the interactions and tasks they encounter. Finding silence and enjoying it as an HSP plays a crucial part in maintaining mental health, fostering self-awareness, and replenishing empathy reserves. By making alone time a priority, you're taking care of yourself and ensuring you have the energy and mental clarity to thrive in your busy life.
Self-Care Essential For HSP Downtime
What Is The Definition Of Self-Care?
Self-care is the act of taking care of yourself, both physically and emotionally, to maintain optimal wellness. It involves incorporating practices such as mindfulness, self-compassion, and self-soothing techniques that promote mental health. By prioritizing self-care in your routine, you can reduce stress, prevent burnout, and create a stronger connection with yourself and your loved ones.
Why Do HSPs Need More Self-Care?
Highly Sensitive People (HSPs) have a trait known as Sensory Processing Sensitivity, making them more attuned to the world around them. This heightened sensitivity means they can easily become overwhelmed and exhausted, leading to a greater need for self-care. Downtime for HSPs is essential for their well-being, as it provides an opportunity to process and recover from the various stimuli they experience.
How Is Downtime Self-Care?
Downtime, or alone time, is a crucial self-care practice for HSPs. During this time, you can engage in activities such as:
Meditation: Practicing mindfulness can help you stay present and calm in the face of overwhelming situations.
Journaling: Writing down your thoughts and emotions can offer clarity and a sense of release.
Self-soothing techniques: Activities like taking a bath or listening to calming music can provide comfort in times of distress.
Incorporating these practices into your daily routine can contribute to your overall mental health and self-care.
Why Is Self-Care Important For HSPs?
Self-care is particularly important for HSPs as it can help mitigate the effects of their heightened sensitivity. By implementing downtime and self-care practices, you can reduce the risk of experiencing burnout and mental illness. Additionally, it allows you to maintain a balance between managing your own well-being and engaging with the general population. By prioritizing your self-care, you ensure that you remain mentally resilient and can offer a better version of yourself to your loved ones. Remember, incorporating self-care practices into your life is not selfish, but a necessary part of maintaining wellness and well-being as an HSP.
Frequently Asked Questions
How do HSPs manage downtime effectively?
To manage downtime effectively as a highly sensitive person (HSP), you should create a personal routine that can help you prioritize relaxation and self-care. Be intentional in setting aside time for yourself, and try to engage in activities that calm your senses. Find a quiet space where you can disconnect from external stimuli, and remember to communicate your needs to others around you.
What are some of the most helpful downtime activities for HSPs?
Top downtime activities for HSPs include meditation, deep breathing exercises, listening to calming music, spending time in nature, journaling, and practicing mindfulness. Engaging in creative hobbies like painting, writing, or drawing can also help HSPs relax and stimulate their minds positively.
How much alone time is ideal for an HSP?
The ideal amount of alone time will vary for each individual HSP, but a general recommendation is to have a minimum of 2 hours of downtime per day. This allows you to process your thoughts and feelings, recharge your energy, and maintain a healthy balance in your life.
Do HSPs require more rest than others?
Yes, HSPs typically require more rest than others due to their heightened sensory sensitivity. They need time to process and recover from the sensory input they experience each day. Therefore, it's essential for HSPs to prioritize rest and self-care to maintain their overall well-being.
How can HSPs balance downtime with a busy life?
To balance downtime with a busy life, HSPs should be intentional about scheduling self-care activities and setting boundaries. It might be helpful to establish a daily ritual that allows you to decompress, such as a morning meditation, a relaxing bedtime routine, or regular breaks throughout the day. Be firm in asserting your need for downtime to your friends, family, and coworkers, so they can better understand and support you.
Does downtime for HSPs change as they age?
While the need for downtime may not necessarily change with age, HSPs might find that their ability to manage their sensitivity improves as they gain more life experience. Over time, you might develop strategies to create better balance in your life, adapt to sensory input, and more effectively communicate your needs. As a result, your perception of downtime may change, and you may find new ways to maintain your well-being as you age.
Be sensitive, be free
*This post contains affiliate links and I will be compensated if you make a purchase after clicking on my links*