As highly sensitive individuals, we often feel overwhelmed by the noise and chaos of our daily lives. Our heightened sensitivity to our surroundings can make it challenging for us to navigate through a world filled with distractions. One essential aspect for any Highly Sensitive Person (HSP) to master is finding and enjoying silence, as it helps us recharge our senses and regain inner balance. These friendly tips to find silence as an HSP can make or break your experience. Consider adding one or two of these options to your self-care repertoire.
Silence can provide a much-needed respite from the constant stimulation and sometimes even overstimulation that HSPs encounter in their everyday lives. By learning to seek out and create opportunities for silence, we empower ourselves and improve our overall well-being while better managing our Sensory Processing Sensitivity, which is the clinical term for the Highly Sensitive Person Trait. There's an immense value in discovering ways to find silence as an HSP, and the journey towards it will look different for everyone.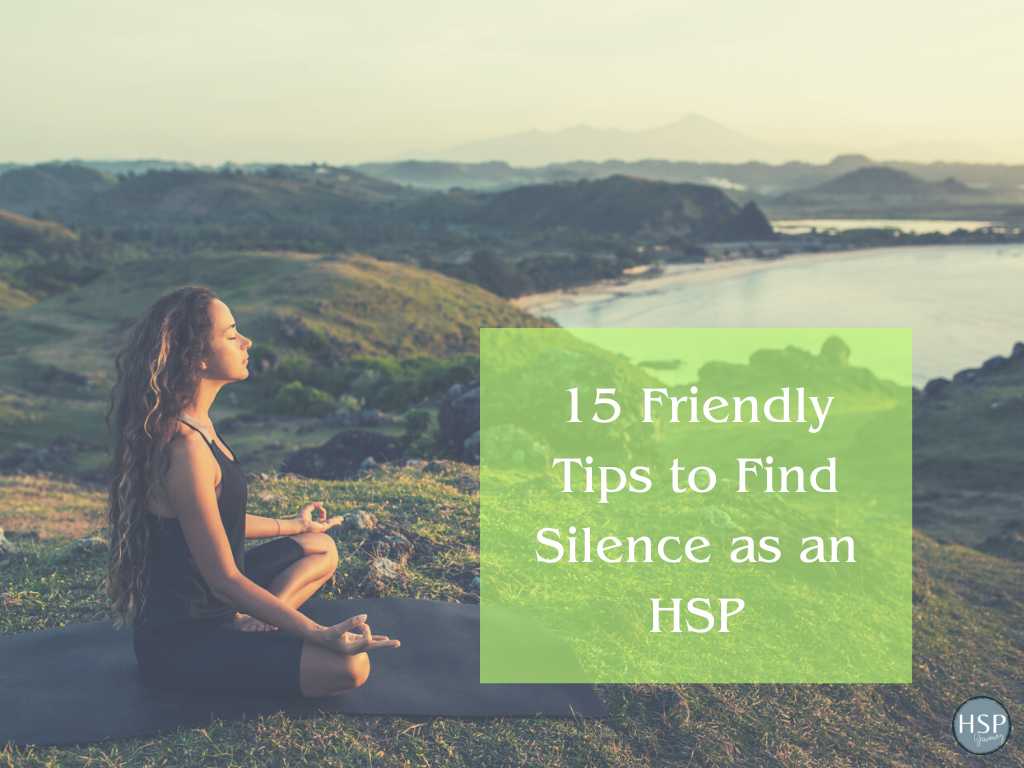 Table of Contents
Understanding the Highly Sensitive Person (HSP)
As we delve into the world of Highly Sensitive Persons (HSP), it's essential to understand the characteristics that define an HSP. A Highly Sensitive Person is an individual with an increased or deeper central nervous system sensitivity to physical, emotional, or social stimuli, often referred to as Sensory Processing Sensitivity, or SPS for short. This sensitivity is a neurodivergent trait that affects about 15-20% of the population.
HSPs are known for their heightened awareness and ability to process information more deeply. This makes them more empathetic, creative, and responsive to their environment. However, it can also lead to overstimulation, which can sometimes be overwhelming.
Finding and enjoying silence as an HSP can be incredibly beneficial. Studies have shown that experiencing silence can significantly relieve stress and aid in relaxation for anyone, including highly sensitive individuals. By providing an environment free from external stimuli, silence allows our prefrontal cortexes, the "attention centers" of our brains, to relax and restore.
So, as we explore ways for HSPs to find silence and embrace stillness, we hope to provide coping strategies that help individuals navigate the challenges and appreciate the positives of being highly sensitive.
Discovering Silence as an HSP
As sensitive people, we often find ourselves craving moments of peace, away from the overwhelming noise and constant stimulation. In fact, silence has the power to reduce stress, lower blood pressure, improve circulation, reduce pain, as well as relax and restore the HSP brain.
When discovering silence as an HSP, it's important to remember that each of us may experience different levels of sensitivity. Some may actually be sensitive to too much silence, needing a soft, steady fan or white noise in the background, as mentioned by Julie Bjelland. It's essential to find the perfect balance that suits our unique needs.
To achieve a quieter mind, we can try integrating inner silence into our daily lives. This term refers to the state of quieting our thoughts, which helps us better cope with stress and external noise. Developing a personal sanctuary or safe space where we can retreat to and practice our inner silence can prove immensely beneficial for our mental and emotional well-being.
Finding the right balance of silence and gentle noise takes time and patience. For some, this may include experimenting with various white noise machines or sound apps that provide customizable noise levels. For others, simply turning off electronic devices and immersing in nature for a while can be enough to feel rejuvenated.
Remember, discovering and enjoying silence as an HSP is a personal journey. As we share this unique trait, let's support each other and continue exploring the possibilities to achieve our desired sense of peace and quiet.
Free HSP Webinar on Sensory Overload
Sensory Overload tends to be one of our biggest challenges as HSPs. It is when our senses take in more information than our brain can keep up with processing. You might be surprised that it is often the culprit of symptoms of emotional reactivity, anxiety, irritability, sleep issues, exhaustion, and even loss of productivity, creativity, and focus. What makes it extra hard is that the world isn't set up for those of us with high sensitivity. Have you been challenged by your sensitivity and labeled as "too sensitive" or "overly emotional"? Do you know how Sensory Overload impacts you? Join me to learn more and uncover solutions that will help you thrive to your fullest level of wellness.
Sensory Overload & The Highly Sensitive Person Webinar with Julie Bjelland
15 Different Ways HSPs Can Include Silence in Their Lives
We all need some peace and quiet in our lives, especially those of us who are highly sensitive people (HSPs). Finding moments of silence can make a world of difference in our overall well-being. In this article, we offer 15 different ways for HSPs to include silence in their everyday lives, each with its unique benefits.
Taking a walk – A gentle stroll through a quiet park or nature trail can help clear our minds and give us a serene environment to recharge.
Taking a nap – Power naps, or even longer ones, can provide a much-needed break from overwhelming noise and stimulation.
Meditating – Whether you prefer guided meditation or simply sitting in silence, meditation is an excellent way to improve self-awareness, emotional regulation, and mental well-being.
Quiet yoga – Practicing gentle, quiet yoga in a calm environment can have both mental and physical benefits while providing a break from sensory overload.
Reading a book – Diving into a good book can transport us to a different world and provide a quiet escape from the noise of everyday life.
Journaling – Writing down our thoughts and emotions in a private, silent space can be cathartic and help us gain valuable insights into our lives.
Enjoying a hot tea or coffee – Sipping on a warm beverage while sitting in a comfortable, quiet space allows us to relax and clear our thoughts.
Breathing exercises – Focusing on our breath and practicing deep breathing techniques can reduce stress and bring a sense of calmness into our lives.
Creative pursuits – Painting, knitting, or writing can be therapeutic ways of escaping the constant noise and demands of our surroundings.
Listening to calming music or nature sounds – Sometimes creating a peaceful ambiance is as simple as playing soothing sounds at low volume in the background.
Unplugging from screens – Taking breaks from our screens, including phones, computers, and TVs, can help reduce digital noise and promote a more tranquil environment.
Decorating our living space with calming elements – Placing items like plants, essential oil diffusers, or calming artwork can make our home a silent sanctuary.
Seeking solitude – Finding a quiet, private space to retreat to whenever the overwhelm becomes too much can be vital in maintaining our emotional well-being.
Visit a library – Not only do libraries offer a quiet place to work or read, but they also give us access to a wealth of resources that can nurture our minds.
Try flotation therapy – Floating in a sensory deprivation tank allows us to be alone with our thoughts in a low-stimulation environment, promoting deep relaxation.
Why Silence Matters to HSPs
As HSPs, we often find solace in silence. It brings forth numerous benefits for our emotional and physical well-being. In this section, we will explore the emotional and physical benefits HSPs can gain from silence.
Emotional Benefits of HSP Silence
As HSPs, we are often affected by the emotions and energies of others, making it essential for us to have some quiet time to process these emotions. Silence allows us to better understand our feelings and regain emotional balance. When we give ourselves the gift of silence, we can better manage our emotions and handle stress more effectively.
In addition, silence can also enhance our creativity. As we quiet our minds in the midst of the noise, we open ourselves up to novel ideas and perspectives. This can lead to increased inspiration, improved problem-solving skills, and a greater sense of fulfillment.
Physical Benefits of HSP Silence
There are numerous physical benefits to be had from silence, particularly for HSPs. A study has shown that silence can relieve stress, lowering blood pressure, and promoting better blood circulation in the brain. This means that when we, as HSPs, practice silence, we not only help our emotional well-being but also improve our overall health.
Furthermore, silence can lead to better focus and concentration. When we limit the noise around us, we give ourselves the opportunity to focus on essential tasks and be more productive. This increased focus can ultimately benefit our lives in various ways, from improving work performance to enhancing our relationships.
As HSPs, we must take advantage of the various benefits that silence can provide. By embracing moments of quiet in our lives, we can better manage our emotional and physical well-being and achieve greater balance in a noisy world.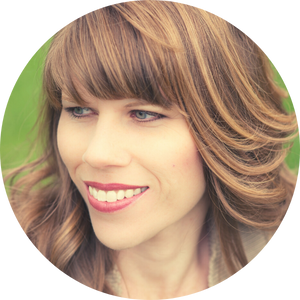 Looking for an HSP-Certified coach to help you align your life with your priorities?
Through my Highly Sensitive Person (HSP) certification with the Nickerson Institute, as well as being an HSP, I offer HSP coaching to develop specific goals around your HSP needs. We HSPs frequently deal with anxiety and overstimulated nervous systems that prevent us from achieving peace and attaining our life goals. HSP coaching with me includes a detailed review of your sensitivities and a mutually-desired plan for growth and management of this superpower to shift negativity and begin seeing yourself as the hero of your own story.
Paths to Finding Silence for Sensitive People
We sensitives often seek moments of peace and quiet to recharge our batteries and calm our senses. In this section, we will explore three effective ways to find silence and inner peace in our lives.
Mindfulness and Meditation for HSP Silence
Mindfulness and meditation are powerful tools for HSPs to cultivate inner silence. By practicing mindfulness, we can become more aware of our thoughts and emotions, allowing us to better manage sensory overload and stress. Meditation also helps to quiet down our mental chatter, making it easier to find moments of silence even in the midst of noise. Studies show that silence is beneficial for our brain, reducing stress and improving attention.
To get started with mindfulness and meditation, we may try various techniques such as breath awareness, body scans, or loving-kindness meditation. Setting aside just 10-15 minutes a day for practice can make a significant difference in our overall well-being as HSPs.
Nature Immersion for HSP Silence
Nature offers a natural sanctuary for HSPs to find peace and quiet. Immersing ourselves in the calming sounds of birdsong, rustling leaves, or gently flowing water can provide a much-needed respite from the chaos of our daily lives. As a bonus, spending time in nature has been proven to have numerous health benefits, including reduced stress and increased overall happiness.
To reap the benefits of nature immersion, we can make a conscious effort to spend more time outdoors: take a walk in the park, hike in the woods, or simply sit in our own backyard. Even brief moments in nature can significantly enhance our ability to find inner silence and tranquility.
Contemplative Practices for Enjoying Silence and Increasing Silence
Engaging in contemplative practices, such as yoga, tai chi, or journaling, can provide opportunities for finding silence and cultivating inner peace as HSPs. These practices often involve a combination of movement, breath control, and focused attention, which can help us develop increased self-awareness and a deeper connection to our inner life.
For example, we may find solace in the slow, deliberate movements of tai chi, which encourages relaxation and inner focus. Alternatively, journaling can be a powerful way of processing our thoughts and emotions, and ultimately, bringing about a sense of inner clarity and calm. The key is to find a contemplative practice that resonates with our individual needs and preferences as HSPs.
By incorporating mindfulness and meditation, nature immersion, and contemplative practices into our lives, we can create opportunities for finding the silence and inner peace that is essential to our well-being as highly sensitive people.
Challenges in Finding Silence for HSPs
Overstimulation
We sensitives find ourselves struggling with overstimulation on a regular basis. This is because our sensory processing is more intense, causing us to be more sensitive to the noises and sounds around us. In today's busy and noisy world, finding silence can be very challenging. Our brains' attention centers require moments of silence to relax and restore, but this can be difficult to achieve in the midst of constant noise that surrounds us daily.
HSPs Feel Societal Pressure
Society often emphasizes the need to be constantly connected and engaged with others, making it even harder for HSPs to find quiet time. This pressure to socialize and be "always on" can sometimes lead us to feel guilty when we take time for ourselves to enjoy silence. We need to remember that it is important for our well-being to find balance and create space for quiet moments in our lives. Being an HSP means that we have a heightened empathy and need periods of seclusion to process our experiences and emotions.
HSPs Experience Personal Anxiety
Another challenge in finding silence for HSPs is dealing with our own feelings of anxiety and stress. These emotions can make it hard for us to truly experience silence, as our minds constantly race with thoughts and concerns. But, it's essential to remind ourselves that silence can help alleviate stress and lower blood pressure, providing a much-needed break for our prefrontal cortexes. By recognizing our own anxiety and taking active steps to reduce it, we can make it easier to find moments of silence and, ultimately, improve our overall well-being.
In conclusion, it is crucial for HSPs to address the challenges of overstimulation, societal pressure, and personal anxiety in order to find the silence that our minds and bodies need to thrive.
By making an effort to incorporate these moments of silence into our daily lives, we can create a healthier, more balanced existence as highly sensitive people. Remember, it's essential to listen to our bodies and minds and to prioritize our well-being.
Strategies for Overcoming Challenges
As highly sensitive people (HSPs), we often find ourselves overwhelmed by the everyday chaos and noise. In this section, we'll discuss some strategies for overcoming these challenges so we can find the silence our souls need.
Mindset Shift to Create Silence as an HSP
We need to recognize that being an HSP is not a weakness but rather a unique trait that has its own strengths and challenges. Let's embrace our sensitivity and see it as a gift, allowing us to experience the world on a deeper level. We can focus on the positives, such as our heightened empathy, creativity, and ability to notice subtle details. By changing our perspective, we empower ourselves to harness the benefits and manage the setbacks of being an HSP.
Creating Personal Respite Spaces
It's crucial to have a designated space where we can retreat and recharge after a long day. Whether it's a quiet room in our home, a peaceful corner in a park, or a soothing spot by the water, having a personal sanctuary can bring much-needed relief from the sensory overload. We can customize this space with comforting elements like soft cushions, warm lighting, and calming scents to further enhance its restorative properties.
Setting Boundaries to Create Silence as an HSP
Setting boundaries is an essential skill for all HSPs. We need to learn when to say no, recognize our limits and respect our own needs. This includes knowing when to gracefully exit a situation that feels overwhelming or emotionally draining. By establishing clear boundaries with others and ourselves, we protect our well-being and reduce the risk of burnout.
Remember to communicate our needs with friends, family, and colleagues, so they understand and respect our boundaries. We might even find that some of them share similar sensitivities, paving the way for greater mutual understanding and support.
Frequently Asked Questions
How can HSPs find a quiet environment?
As HSPs, we understand the importance of finding a quiet environment to recharge and decompress. One way to find a quiet environment is to make our living spaces more tranquil by using soundproofing techniques, such as adding curtains, rugs, or even wall panels to muffle noise. We could also prioritize spending time in quieter places in nature or exploring local parks and gardens where noise levels are typically lower.
What activities can help HSPs achieve silence?
Activities that can help us achieve silence include reading, writing, drawing, or painting. These pursuits allow for self-expression and creativity while minimizing external distractions. Taking up activities like yoga, tai chi, or nature walks can also help in fostering a sense of inner peace and quiet.
Why is solitude important for HSPs?
Solitude is essential for HSPs because it allows us to process sensory information and emotions at our own pace without external stimulation. We benefit from moments of solitude to rejuvenate, reflect, and practice self-care. Embracing solitude can also enhance our self-awareness and strengthen our emotional resilience.
How can HSPs maintain boundaries for quiet time?
To maintain boundaries for quiet time, we can communicate our needs to family and friends, expressing the importance of quiet time for our well-being. We can also establish a dedicated space for quiet time in our home and consider setting a routine for when we prioritize silence. Another helpful strategy is to politely excuse ourselves from overly stimulating situations when necessary.
What strategies can HSPs use to cope with noisy surroundings?
Coping strategies for HSPs in noisy surroundings include using noise-cancelling headphones to provide relief, focusing on deep breathing exercises to help with relaxation, and taking breaks in quieter areas when possible. Additionally, we can advocate for our needs by speaking with coworkers or neighbors to address excessive noise.
Do HSPs benefit from mindfulness and meditation for silence?
Yes, mindfulness and meditation can be beneficial for HSPs in seeking silence. These practices help us cultivate self-awareness, reduce stress, and develop a deeper understanding of our sensory experiences. As HSPs, engaging in mindfulness and meditation can enhance our ability to experience silence, cope with sensory overload, and nurture our emotional well-being.
Be sensitive, be free
*This post contains affiliate links and I will be compensated if you make a purchase after clicking on my links*