Many highly sensitive people find that they need lots of time to read, journal, and process emotions and feelings around the things that happen in their lives. Occasionally a new journal comes along that offers a bit of peace and respite in a busy world. Wander and Delve: A Journal for Bright, Creative, Highly Sensitive People Forging Their Way by Lori L. Cangilla, Ph.D. offers HSPs a new way to process events from the past, current issues, and challenges, as well as self-care and future dreams through her new unique HSP journal.
Through Lori's expertise as a licensed psychologist, consultant, and author who specializes in working with highly sensitive people, gifted adults, and creatives, she writes from her depth of experience both as an HSP and in working with them. Through her practice and website called, Singularly Sensitive, she has developed a unique outlook and set of practices for assisting HSPs in working through the issues of their lives.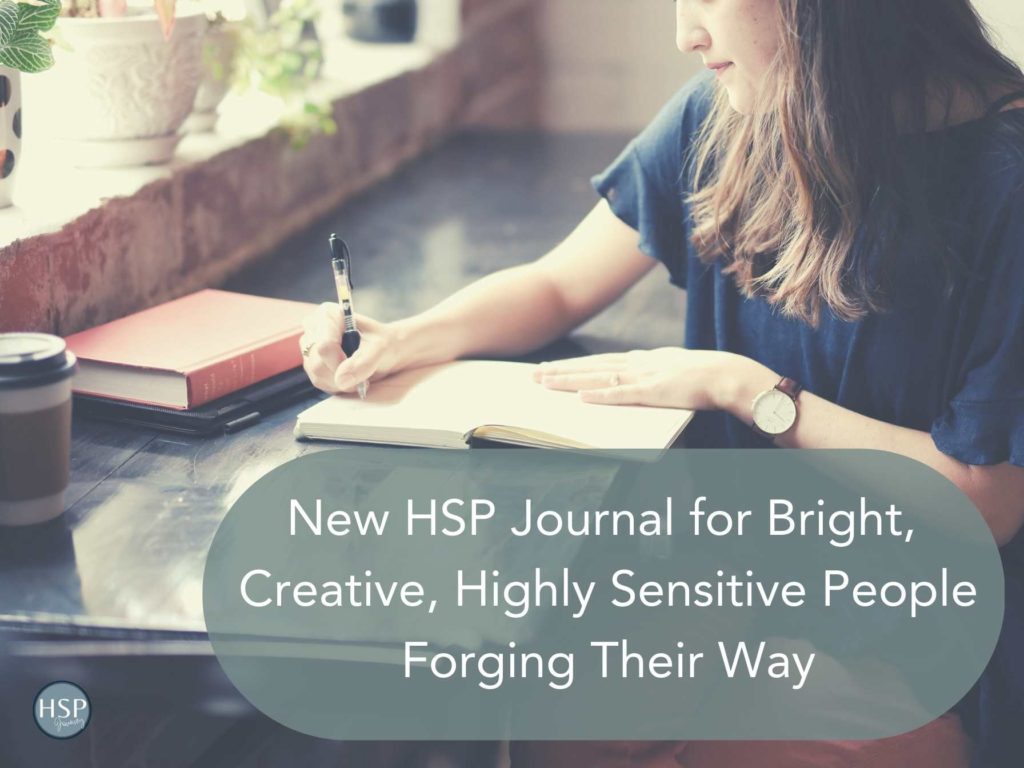 Table of Contents
In this new HSP journal, she offers insight into the type of highly sensitive people she serves who are typically bright, creative, highly intelligent folks who need help processing everything they take in.
This new HSP journal offers us insight into the territory of the bright creative highly sensitive soul that you are. Lori shares her insight into the Singularly Sensitive approach, which includes the acronym, CHOAS as well as SensiStories. CHAOS Stands for: Change, Hope, Authenticity, Obstacles, and self-compassion.
Within each of these sections, the author offers unique and well-worded prompts to help the reader process unique questions related to each topic. The paperback journal is set up in a way that gives nearly two pages of white space per question so that you can write directly in the book.
Wander and Delve – A New HSP Journal
As a specialist in working with gifted, creative, and highly sensitive people (HSPs), Dr. Lori L. Cangilla has developed the Singularly Sensitive approach to help people:
Understand what it means to carry these labels and decide for oneself how to make choices that reflect those personality traits;
Experiment with making small, manageable changes that reflect one's true self;
Build a Singularly Sensitive lifestyle that helps people embrace all parts of themselves and thrive.
Wander and Delve incorporates dozens of SensiStories, which are metaphors, analogies, therapeutic tales, and other linguistic outpourings that help you take a fresh look at yourself.
Benefits of New HSP Journal
What results from a journal of this type is that you come away with a deeper sense of yourself, your desires, who you are as a person, how you can more thoughtfully approach and integrate difficulty into your life, and use all things to better define yourself in a way that provides wholeness and acceptance.
Overall wonderful new HSP Journey is a short book that offers real help for those committed to the process of change. With any amount of change comes acceptance and acknowledgment of one's faults.
Personally, I found this new HSP journal to offer a refreshing and unique approach and have added it to my existing journaling practice.
[Disclaimer: I was provided a free advance review copy of this book.]
Be sensitive, be free
*This post contains affiliate links and I will be compensated if you make a purchase after clicking on my links*