When asked what their least favorite trait of high sensitivity is, people will often answer that feeling easily overwhelmed is top of their list. I remember interacting with a new boss early in my professional career who managed his staff by heaping loads of projects, deadlines, and assignments on me until I cried 'uncle.' He then mocked me (in a fun-loving way, of course) by parroting back to me in a sarcastic voice, "I feel so overwhelmed!"
Looking back, I had no idea about my Highly Sensitive Person trait or my proclivity toward feeling overwhelmed when projects added up. Just a year later, our start-up tech company went out of business and I launched my consulting business from home, forever changing my life. HSP career for overwhelmed introverts like me can seem like a pipe dream, but I'm here to tell you that you can craft and create a satisfying career that does not catapult you into being overwhelmed on a regular basis.
In this article, we'll take a look at some real examples of how to create HSP careers for overwhelmed introverts. While I can't promise you'll never have moments of overwhelm in your career, I can assure you that by becoming aware of your needs, you can build your life around a profession that will mesh well with your sensitive nature.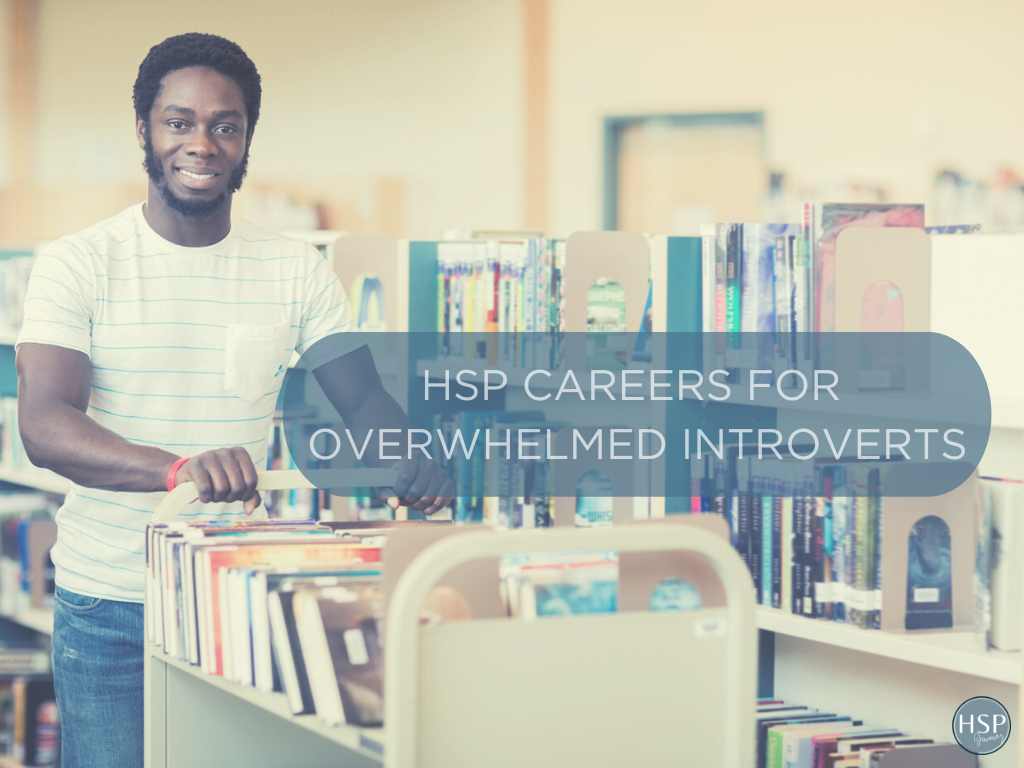 Table of Contents
Why do highly sensitive people get overwhelmed?
Highly sensitive people (HSPs) tend to get overwhelmed more easily than others because they process sensory information more deeply and thoroughly. This means that they are more aware of subtle changes in their environment, such as bright lights, loud noises, or strong smells, which can be overwhelming and overstimulating. Additionally, HSPs tend to have a more active emotional response to situations, which can also contribute to feeling overwhelmed. They may feel more deeply affected by negative emotions, such as sadness or anxiety, and may need more time and space to process and recover from these feelings. Overall, being highly sensitive can be both a strength and a challenge, and it is important for HSPs to practice self-care and set boundaries to prevent becoming overwhelmed.
Things to Look for When Researching Careers for HSP Introverts
Here are some things to look for in a career for introverts:
Independent work: Introverts tend to thrive when they can work independently and focus on tasks without constant interruptions or distractions.
Quiet environment: Introverts often prefer a quiet and calm work environment with minimal noise and distractions. They may prefer to work in an office or a remote setting rather than a bustling open floor plan.
Analytical work: Many introverts enjoy tasks that require deep thinking and analysis, such as research, writing, or data analysis.
Creative work: Some introverts enjoy creative work, such as writing, graphic design, or photography, which allows them to express themselves creatively without the need for constant interaction with others.
Limited social interaction: Introverts may prefer careers with limited social interaction, such as working with small groups or one-on-one interactions rather than large groups or public speaking.
Flexible schedule: Many introverts prefer a flexible work schedule that allows them to work at their own pace and manage their own time.
Meaningful work: Introverts may be particularly drawn to careers that allow them to make a difference in the world, such as working in the non-profit sector or in social justice organizations.
These are just a few examples, and there are many other creative jobs that can be pursued as a self-employed individual.
HSP Career Idea #1 – Self-Employed Creative Options
Many HSPs are highly creative and even fall into the multipotentialite category, that is, someone who enjoys having several jobs or careers at the same time. They often have lots of creative ideas and endeavors such as writing, art, videography, acting, and music just to name a few. Building a business around a creative pursuit comes with challenges, yet there are many styles and combinations to build a satisfying career.
As a writer and musician, I've found many ways to combine my love of nonfiction writing, entrepreneurship, and music. Each day can seem different and satisfying in a variety of ways.
Here is a list of 25 creative self-employment options to consider for HSP Careers:
Graphic designer
Web designer
Photographer
Videographer
Copywriter
Social media manager
Content creator
Illustrator
Animator
Voiceover artist
Musician
Writer
Artist
Fashion designer
Jewelry maker
Interior designer
Event planner
Personal stylist
Makeup artist
Hair stylist
Chef or caterer
Etsy seller or online store owner
Podcast host or producer
YouTube content creator
Blog writer or influencer.
Overall, introverts tend to thrive in careers that allow them to work independently and focus on tasks that require deep thinking and analysis. They may prefer a quiet and calm work environment with minimal distractions and social interaction.
Free HSP Webinar on Sensory Overload
Sensory Overload tends to be one of our biggest challenges as HSPs. It is when our senses take in more information than our brain can keep up with processing. You might be surprised that it is often the culprit of symptoms of emotional reactivity, anxiety, irritability, sleep issues, exhaustion, and even loss of productivity, creativity, and focus. What makes it extra hard is that the world isn't set up for those of us with high sensitivity. Have you been challenged by your sensitivity and labeled as "too sensitive" or "overly emotional"? Do you know how Sensory Overload impacts you? Join me to learn more and uncover solutions that will help you thrive to your fullest level of wellness.
Sensory Overload & The Highly Sensitive Person Webinar with Julie Bjelland
HSP Career Idea #2 – Research and Scientific Careers
One of the hallmarks of a Highly Sensitive Person is having a deep inner life. What this means is that you probably are thinking about big, meaningful issues a lot of the time. Frequently, this makes it hard to connect with people on a casual basis in small talk or casual friendships. Research, scientific, and technical jobs tend to attract people who desire a near-constant intellectual challenge, making these fields a good option for HSPs.
Here is a list of 25 research and scientific careers to consider for HSP Careers:
Biomedical researcher
Biostatistician
Chemist
Clinical research coordinator
Data analyst
Environmental scientist
Epidemiologist
Forensic scientist
Geologist
Materials scientist
Medical writer
Microbiologist
Neuroscientist
Physicist
Psychologist
Science journalist
Science policy analyst
Science teacher or professor
Science museum curator
Scientific illustrator
Statistician
Survey researcher
Technical writer
Toxicologist
Zoologist
These are just a few examples, and there are many other scientific and research jobs that can be pursued in various fields and industries. In these career fields, there are often strict guidelines for each role making it possible to carve out a career with many professional guardrails to avoid overwhelm. While undergoing he necessary education to pursue a scientific or technical career might seem daunting, this too can be achieved one step at a time and could well be worth the effort for a satisfying career.
HSP Career Option #3 – Educational Field Careers
Many sensitive people think that working in education is overwhelming, and it can be. However, there are many other jobs within the field of education that draw out research skills, detailed work with specific groups of children and adults, as well as counseling and administration. While administrators are often overwhelmed with many details of complex schools consisting of multiple age groups, working as a curriculum developer could be a wonderful way to work for the betterment of children while staying focused on important work that will have a lasting impact without too much overwhelm.
Here is a list of 20 educational field careers to consider for HSP Careers:
Teacher
Professor
School counselor
Education administrator
Curriculum developer
Instructional designer
Education consultant
Education policy analyst
Educational psychologist
Special education teacher
Early childhood educator
Adult education instructor
Education technology specialist
Librarian
Researcher in education
Education journalist
Education advocate or lobbyist
Education program manager
Education outreach coordinator
Education program evaluator
These are just a few examples, and there are many other career options in education depending on one's interests, skills, and educational background.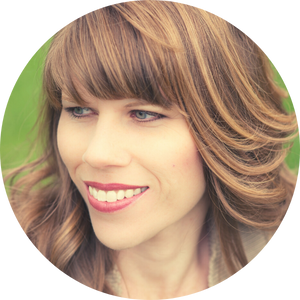 Looking for an HSP-Certified coach to help you align your life with your priorities?
Through my Highly Sensitive Person (HSP) certification with the Nickerson Institute, as well as being an HSP, I offer HSP coaching to develop specific goals around your HSP needs. We HSPs frequently deal with anxiety and overstimulated nervous systems that prevent us from achieving peace and attaining our life goals. HSP coaching with me includes a detailed review of your sensitivities and a mutually-desired plan for growth and management of this superpower to shift negativity and begin seeing yourself as the hero of your own story.
How do I avoid feeling overwhelmed?
It's true, anyone can feel overwhelmed, it isn't just a problem that HSPs face. While avoiding your feelings isn't good, it can be vital to embrace overwhelm when it begins to erupt. It's a component of anxiety and is fairly normal for many people when work and needs begin piling up.
Here are some tips to navigate overwhelm when it hits:
Prioritize your tasks: Make a list of all the tasks that need to be done and prioritize them based on their importance and urgency. This will help you focus on the most important tasks first and avoid feeling overwhelmed by the sheer number of things to do.
Break tasks into smaller steps: Breaking down tasks into smaller, more manageable steps can make them feel less overwhelming. This can help you focus on one step at a time and avoid feeling like you need to tackle everything at once.
Practice self-care: Taking care of yourself is important to avoid feeling overwhelmed. This can include getting enough sleep, eating healthy, exercising regularly, and taking breaks when needed.
Learn to say no: If you feel like you have too much on your plate, it's important to learn to say no to additional tasks or responsibilities. This can help you avoid taking on too much and feeling overwhelmed.
Take breaks: Taking short breaks throughout the day can help you recharge and avoid feeling overwhelmed. This can include going for a walk, meditating, or simply taking a few minutes to relax and breathe.
Seek support: Don't be afraid to ask for help or support when you need it. This can include reaching out to friends or family, seeking assistance from a therapist or counselor, or talking to a trusted coworker or supervisor.
Remember, everyone (including HSPs) feels overwhelmed at times, but taking steps to manage stress and prioritize self-care can help you avoid feeling overwhelmed on a regular basis. When you begin to enter a career field, it can be important to use your sensitivity to your advantage to notice if the company honors boundaries, has reasonable expectations, and feels like a good fit. Finding the best HSP career for you may take time, plus trial and error, but in the end, your sensitivity will become a superpower that you can't live without.
Be sensitive, be free
*This post contains affiliate links and I will be compensated if you make a purchase after clicking on my links*