As a Highly Sensitive Person, I often find myself overwhelmed by various internal and external stimuli. Finding ways to practice self-care has become essential in maintaining my well-being. In this article, we'll explore three self-care ideas for the Highly Sensitive Person that specifically catered to sensitive individuals like me.
Navigating through life as a Highly Sensitive Person can be challenging. With our heightened sense of perception and empathy, it often feels like we're absorbing everything – sounds, emotions, and energy from our surroundings. This can lead to sensory overload, anxiety, and even physical exhaustion. That's why it's crucial to have a toolbox full of self-care strategies that can help soothe our sensitive souls.
Whether you're a seasoned HSP or just discovering your sensitivity, these self-care ideas can make a significant difference in your daily life. By incorporating some of these practices into our routine, we can create a supportive environment for ourselves, allowing us to recharge, regain balance, and feel more in control of our emotions and experiences.
Table of Contents
Understanding Sensitivity
As a Highly Sensitive Person (HSP), I've learned that understanding my sensitive nature is crucial for practicing effective self-care. Sensitivity isn't just about feeling emotions more intensely; it's a trait that affects many aspects of our lives. For example, HSPs often possess a heightened sense of empathy, which means we can easily sense other people's feelings, needs, and insecurities.
One unique aspect of being highly sensitive is our strong reaction to sensory stimuli. This means we might find certain lights, sounds, or smells overwhelming, and these intense experiences can quickly lead to emotional overload. Building self-awareness around what triggers our sensitivity is key to preventing burnout, as we can then tailor our self-care practices to better meet our unique needs.
Sleep is especially crucial for HSPs like me to recharge our senses and avoid burnout. Due to our constantly overstimulated nervous system, we often need more sleep than others. It's essential for me to prioritize a good night's rest to maintain my well-being.
One of the most significant steps I've taken to understand my sensitivity is connecting with others who share this characteristic. Making friends with other HSPs has been invaluable because it provides me with a safe space to talk about my experiences and learn new ways to cope with my sensitivity.
In summary, I've learned that understanding and embracing my sensitivity is essential in creating a self-care routine tailored to my specific needs. By doing so, I can navigate life as a sensitive individual with more ease and confidence.
Importance of Self-Care
As a Highly Sensitive Person, I've noticed that self-care plays a crucial role in maintaining my well-being. It's essential for me to prioritize activities and routines that enhance my physical, emotional, and mental health. Without focusing on self-care, I can easily become overwhelmed and stressed, making it hard to navigate daily life.
One key aspect of self-care for me is setting boundaries. It's easy to get caught up in other people's emotions and energy. By establishing boundaries, I can maintain my energy levels and remain focused on my needs. This may involve saying no to certain activities, limiting exposure to specific environments, or dedicating time each day to relaxing and recharging.
In the end, taking care of myself is not a luxury; it's a necessity for my well-being. While self-care may look different for everyone, the key is incorporating practices and activities that resonate with our unique needs, allowing us to thrive and live our best lives.
3 Self-Care Ideas for the Highly Sensitive Person
As a Highly Sensitive Person (HSP), I've found that self-care plays an essential role in my overall well-being. Experiencing more stimuli in my environment due to having more mirror neurons in my brain, I can become overwhelmed more easily than others. I've discovered some crucial self-care basics that can help manage my sensitivity.
One core aspect of self-care for me, as for any HSP, is getting enough sleep. Maintaining a consistent sleep schedule and ensuring that I get at least eight hours of sleep every night helps me keep my nervous system balanced and reduces the chances of emotional burnout.
It's also essential for me to set personal boundaries. By learning to say "no," I've developed the ability to protect myself from overstimulation. For HSPs like me who may struggle with setting limits, it's crucial to recognize where your boundaries should be and practice asserting them regularly.
Incorporating micro self-care strategies into my daily routine has been a game-changer for managing my sensitivity. These smaller strategies, such as brief mindfulness exercises and taking short breaks to recharge, have made self-care more attainable and sustainable for me.
Lastly, spending time in nature has been a vital part of my self-care routine. The calming effects of nature help soothe my body and mind, making it easier to process the stimuli I encounter throughout the day.
As an HSP, it's essential to prioritize self-care to maintain my overall well-being. From getting enough sleep and setting boundaries to practicing micro self-care techniques and enjoying nature, these basics have been key to managing my sensitive nature.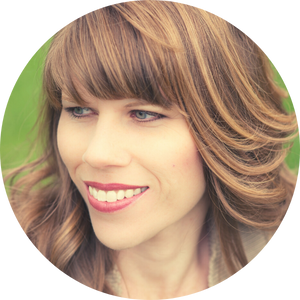 Looking for an HSP-Certified coach to help you align your life with your priorities?
Through my Highly Sensitive Person (HSP) certification with the Nickerson Institute, as well as being an HSP, I offer HSP coaching to develop specific goals around your HSP needs. We HSPs frequently deal with anxiety and overstimulated nervous systems that prevent us from achieving peace and attaining our life goals. HSP coaching with me includes a detailed review of your sensitivities and a mutually-desired plan for growth and management of this superpower to shift negativity and begin seeing yourself as the hero of your own story.
#1 -Physical Self-Care
As an HSP, I've found that taking care of my physical well-being is crucial. One of my top priorities is getting enough sleep. I aim for at least eight hours per night to ensure my nervous system stays balanced and to reduce emotional burnout.
In addition to sleep, I like to incorporate therapy products designed for highly sensitive individuals. These products offer physical and emotional support, helping me manage stress and sensory overload in my daily life.
#2 – Emotional Self-Care
When I focus on emotional self-care, creating a calm environment is extremely important. I surround myself with soothing elements such as soft music and aromatherapy. This "downtime" helps me relax and recharge my emotional batteries.
Another essential aspect of emotional self-care is being kind to myself and acknowledging my unique needs. I practice self-compassion and remind myself that it's okay to be more sensitive than others.
Free HSP Webinar on Sensory Overload
Sensory Overload tends to be one of our biggest challenges as HSPs. It is when our senses take in more information than our brain can keep up with processing. You might be surprised that it is often the culprit of symptoms of emotional reactivity, anxiety, irritability, sleep issues, exhaustion, and even loss of productivity, creativity, and focus. What makes it extra hard is that the world isn't set up for those of us with high sensitivity. Have you been challenged by your sensitivity and labeled as "too sensitive" or "overly emotional"? Do you know how Sensory Overload impacts you? Join me to learn more and uncover solutions that will help you thrive to your fullest level of wellness.
Sensory Overload & The Highly Sensitive Person Webinar with Julie Bjelland
#3 – Social Self-Care
Social self-care involves finding balance and setting boundaries in my relationships. I find it essential to have a solid support system. I communicate my needs to friends and family and let them know when I need some alone time or a break from socializing.
Additionally, I manage my social interactions by choosing quiet environments, avoiding crowded spaces, and planning shorter visits with loved ones. This approach allows me to enjoy social situations without feeling overwhelmed or overstimulated.
Final Thoughts
As a Highly Sensitive Person, I've come to appreciate the importance of self-care in maintaining a healthy balance in life. Getting enough sleep has been crucial for me, as my nervous system is often in overdrive, and I'm prone to emotional burnout. Ensuring I get at least eight hours of sleep each night makes a world of difference.
Another aspect of self-care that I've found valuable is practicing positive affirmations. Reminding myself that I am a survivor, and I am enough just as I am, has done wonders in boosting my self-esteem and resilience.
I strongly believe that self-care for highly sensitive individuals goes beyond physical and emotional well-being. It also extends to being more mindful in social situations, avoiding unnecessary comparisons, and reducing self-doubt. Prioritizing our well-being allows us to cope with the challenges of being highly sensitive, while still embracing our unique qualities.
Lastly, I would like to mention the importance of setting boundaries and asking for help when we need it. As sensitive people, we are often vulnerable to taking on too much of other people's emotions and struggles. Identifying our own limits and seeking support from others, both professionally and personally, can make a significant impact on our overall health and quality of life. In the end, taking care of ourselves is the best gift we can give to ourselves and the world around us.
Be sensitive, be free
*This post contains affiliate links and I will be compensated if you make a purchase after clicking on my links*