In recent years, many researchers, psychologists, and therapists who study the Highly Sensitive Person (HSP) have been asking the question, is there a connection between HSP and neurodiversity? As an HSP, you may have heard about the discussion of sensitivity fitting into the term, "neurodivergence" or "neurodiversity" and not know if it applies to you as a Highly Sensitive Person.
Since you are already attuned to your environment more than others, you experience more anxiety than others, and you're frequently overwhelmed by external as well as internal stimuli, it might seem reasonable to consider yourself neurodivergent. In order to make an educated decision, we'll need to take a look at what it means to be neurodivergent.
Neurodivergence represents a variation in cognitive functioning and brain processing, leading some to believe that HSPs may indeed be classified as neurodivergent. If this is the case, it would mean that your heightened sensitivity is not just a personality trait, but instead, a reflection of a unique neurological makeup.
Understanding this possible connection can help in embracing and supporting the HSP community as individuals with distinct brain functioning, rather than simply being overly sensitive.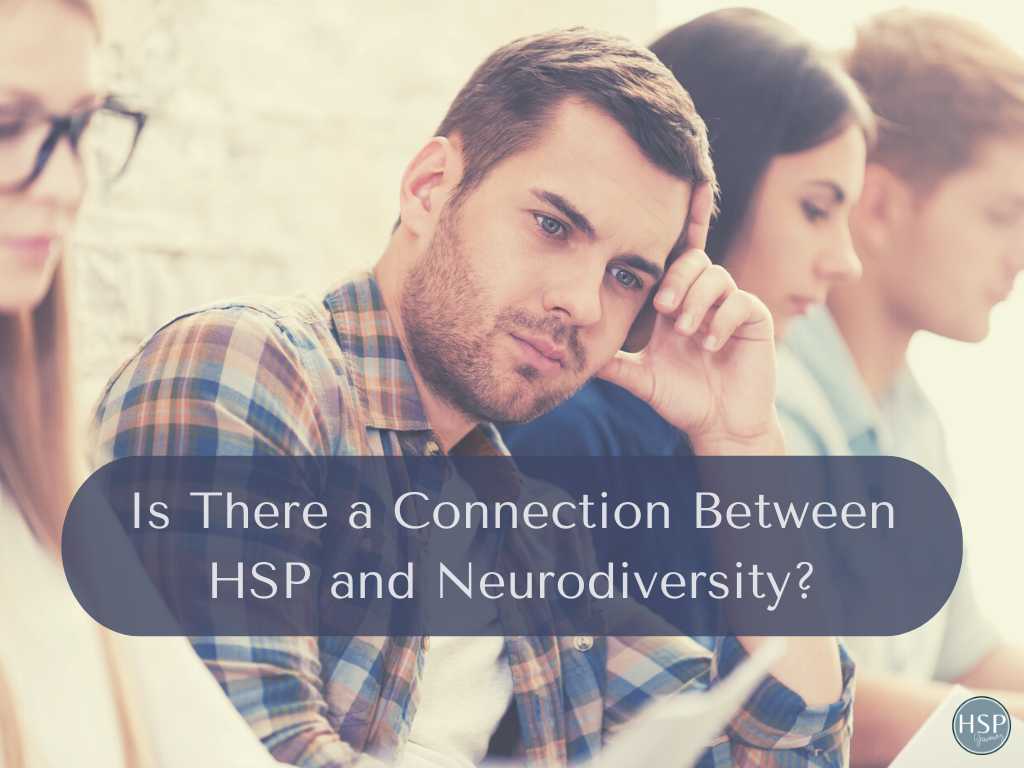 Table of Contents
Understanding HSP and Neurodiversity
Defining HSP
High Sensitivity, also known as Highly Sensitive Person (HSP), is a trait that is found among 15-20% of the population. As an HSP, your nervous system is more sensitive to stimuli, which can make you more aware of subtleties in your environment. This heightened sensitivity can result in a wide range of emotional and physiological responses, which may be both positive and challenging.
Understanding Neurodiversity
Neurodiversity is a concept that recognizes and celebrates the natural variation in human neurology, emphasizing that neurological differences, such as autism, ADHD, dyslexia, and others, should be seen as a normal part of the human experience. It challenges the idea that there is a single "normal" or "typical" way for brains to function and instead promotes the idea that diverse neurological characteristics contribute to the richness of human society.
Neurodivergence refers to the natural variation in the way our brains function and process information. Recognizing that everyone's cognitive experience is unique, the concept of neurodiversity emphasizes the value of different neurological types, rather than labeling some as "normal" and others as "abnormal."
In the case of HSPs, their heightened sensitivity can lead some people to consider them as neurodivergent. While this idea is still a topic of discussion, it's important to recognize that being an HSP is not a disorder or something that needs fixing. Instead, understanding and embracing the traits of HSP neurodivergence can empower individuals to better navigate their experiences and capitalize on their unique strengths.
By adopting a friendly and accepting attitude towards HSP neurodivergence, you can celebrate the benefits of embracing the diverse ways our brains process the world around us.
HSP and Neurodiversity Spectrum
Sensory Overstimulation
As a Highly Sensitive Person (HSP), you may experience an increased or deeper central nervous system sensitivity to physical, emotional, or social stimuli, which is referred to as sensory processing sensitivity or SPS. This means that you can become overstimulated more easily than others, making your brain functions different from typical brains, and leading some to consider HSPs as part of the neurodivergent spectrum.
In your daily life, sensory overstimulation might manifest in various ways, such as:
Difficulty handling loud noises
Feeling overwhelmed in crowded places
Experiencing heightened emotions in response to external stimuli
Needing more time to recover from a socially intense situation
Sensory Under-Stimulation
While sensory overstimulation is a common and widely discussed aspect of being an HSP, understanding sensory under-stimulation is also crucial. Some HSPs may experience a lack of stimulation, which can lead to feelings of boredom, restlessness, or inadequacy.
To cope with sensory under-stimulation, you might want to explore the following activities:
Engaging in creative pursuits, like painting, writing, or playing a musical instrument
Exercising regularly to increase physical stimulation
Seeking out new experiences to keep your mind and senses engaged, such as attending workshops, trying new hobbies, or traveling
Being aware of your sensitivity and potential for both overstimulation and under-stimulation is essential in fostering a balanced lifestyle that accommodates your unique needs as an HSP. With this knowledge, you can make better decisions and set appropriate boundaries in maintaining your emotional and mental well-being.
Scientists Still Researching to Decide if HSP is Neurodivergent
As I researched this article, I came across several psychologists, one who is a friend to us here at HSPJourney, Lori L. Cangilla, Ph.D., who isn't quite ready to accept HSP as neurodivergent. In an article for Sensitive Refuges, she states:
I struggle to take the leap and view HSPs as neurodivergent, at least as the term is frequently used at this time. The term tends to be used to describe people who have identified brain disorders or medical conditions. Sensory processing sensitivity is not a disorder or disability. It is a natural variation found in over 100 species. Given how stigmatized being highly sensitive is already, I'm reluctant to frame it in any way that could give the appearance that SPS is somehow undesirable or a deficit.

Lori L. Cangilla, PH.D., Singularlysensitive.com
Coping Strategies for HSPs
Self-Care Techniques
As an HSP, it's essential to prioritize your well-being. Practicing self-care techniques can help mitigate stress and overwhelming emotions. Try to incorporate mindfulness and relaxation exercises into your daily routine, such as meditation or deep breathing exercises. Additionally, ensure that you maintain a balanced diet and engage in regular physical activity to keep your body and mind in optimal condition.
Another aspect of self-care is setting healthy boundaries. Be vocal about your needs and limitations with those around you. This will help you manage your environment, and minimize exposure to overstimulating situations.
Engaging in HSP Therapy
Seeking professional guidance can be incredibly beneficial for HSP neurodivergents. Therapists who specialize in high sensitivity, like Julie Bjelland, LMFT, can help you navigate and understand your unique traits and challenges. Cognitive Behavioral Therapy (CBT) or other types of therapy may assist in developing coping strategies for living with your heightened sensitivity.
Online therapy platforms or support groups are also excellent resources for connecting with others who share similar experiences.
Why do highly sensitive people get overwhelmed?
Highly Sensitive People (HSPs) tend to get overwhelmed more easily than others because they process sensory information more deeply and thoroughly. This means that they are more aware of subtle changes in their environment, such as bright lights, loud noises, or strong smells, which can be overwhelming and overstimulating. Additionally, HSPs tend to have a more active emotional response to situations, which can also contribute to feeling overwhelmed. They may feel more deeply affected by negative emotions, such as sadness or anxiety, and may need more time and space to process and recover from these feelings. Overall, being highly sensitive can be both a strength and a challenge, and it is important for HSPs to practice self-care and set boundaries to prevent becoming overwhelmed.
Engaging in HSP Coaching
Finding a coach who understands, is an HSP, and is HSP-certified, can be very helpful. By working with a coach, you can grow in your awareness of your skills, achieve your goals, and bring awareness to many areas of your life where you need help such as overwhelm, anxiety, and pacing.
5 Best Practices for Working with an HPS Coach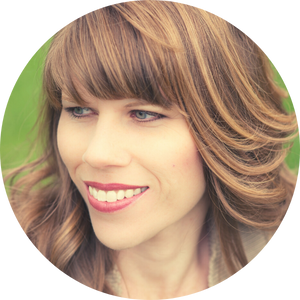 Looking for an HSP-Certified coach to help you align your life with your priorities?
Through my Highly Sensitive Person (HSP) certification with the Nickerson Institute, as well as being an HSP, I offer HSP coaching to develop specific goals around your HSP needs. We HSPs frequently deal with anxiety and overstimulated nervous systems that prevent us from achieving peace and attaining our life goals. HSP coaching with me includes a detailed review of your sensitivities and a mutually-desired plan for growth and management of this superpower to shift negativity and begin seeing yourself as the hero of your own story.
Support Network Building
Cultivating a strong support network is essential to thriving as an HSP neurodivergent individual. Surround yourself with understanding and empathetic individuals who are willing to learn about your sensitivities and accommodate your needs.
Join online forums, communities, or organizations like the Sensitive Empowerment Community to connect with other HSP neurodivergents and learn from their experiences. Sharing and receiving advice can help create a sense of belonging, which ultimately contributes to your emotional well-being.
Remember, maintaining a balance between self-care, therapy, and building a supportive network is key for living as an HSP neurodivergent individual.
Impact of Sensitivity on Daily Life
Within any group of sensitives, there is almost always a range of sensitivity. Some folks have little trouble blending in as non-HSPs while others are very bothered by smells, sounds, and lights, and generally have difficulty with many aspects of daily life. Depending on where you fall within this HSP spectrum, you'll need more support or less support. At the end of the day, it doesn't matter too much what you call being an HSP; it matters how to treat yourself in everyday life and how you meet your needs.
There isn't a scale to rely on yet, but with time and research, more information will be available to shed light on this complicated and interesting topic. In this section, we will explore the challenges and strengths of being an HSP who considers themself to be neurodivergent.
Challenges of Being an HSP
As an HSP, you might find it challenging to cope with certain environments and situations. To help make sense of this, consider the following points:
Sensory Overload: You can easily become overwhelmed by loud noises, strong smells, or bright lights. This makes busy settings like concerts, shopping malls, or even public transportation difficult to navigate comfortably.
Heightened Emotional Responses: You may feel the emotions of others more intensely, which can induce anxiety, sadness, or frustration. This emotional responsiveness can be draining, as it requires extra effort to manage and process.
Easily Overstimulated: You may struggle to filter out unnecessary or irrelevant stimuli from your environment, resulting in an inability to focus on the task at hand. This can lead to feelings of being scatterbrained or easily distracted.
Strengths of Being an HSP
Despite the challenges, being HSP neurodivergent also comes with a number of strengths. Embrace your unique abilities and harness them to your advantage in daily life:
Deep Empathy: Your heightened sensitivity to emotions allows you to understand and empathize with others on a profound level. This makes you a compassionate and supportive friend or family member.
Creativity and Imagination: With a rich inner world, you are likely to excel in creative pursuits, whether that be painting, writing, or any other form of artistic expression.
Keen Perception: You tend to notice subtleties and details that others might miss. This ability can contribute to your success in areas like recognizing patterns, problem-solving, and even just appreciating the beauty in everyday things.
Keep in mind that every individual is unique, and your experiences may differ. Embrace who you are, work on managing the challenges, and leverage your strengths to lead a fulfilling life.
Embracing Yourself as an HSP
As an HSP, you might wonder whether your sensitivity falls under the category of neurodivergence. Based on recent discussions and studies, it seems that many experts deem Sensory Processing Sensitivity (SPS) – which is the clinical name for Highly Sensitive Person – to be another way that neurodivergence presents itself, just like autism and ADHD. However, other clinicians such as Dr. Cangilla quoted above, are not ready to put HSP in the neurodivergent category. With this in mind, it's important to embrace your sensitive self with care, grace, and love as you traverse your beautiful life and make the most of it.
You should know that about 20% of the population is considered highly sensitive, though many of them may not be aware of their sensitivity. This means that you're not alone in your experiences. By acknowledging and accepting your sensitivity, you can begin to adapt your lifestyle and learn how to effectively manage your sensitivities.
Here are some tips to help you embrace your HSP needs:
Self-care: Prioritize your physical and emotional well-being by practicing self-care regularly. This can include simple activities like taking walks in nature, disconnecting from electronic devices, or engaging in practices such as meditation and mindfulness.
Setting boundaries: Learn to establish and maintain healthy boundaries with others. This will allow you to protect your energy levels and prevent emotional overwhelm. Communicate your needs clearly and assertively.
Finding support: Look for like-minded individuals or communities that understand and support HSP traits. Sharing your experiences and learning from others can help you navigate the challenges that come with being an HSP in a neurotypical world.
Celebrate your strengths: Being an HSP is not a weakness. In fact, your sensitivity can lead to unique strengths, such as heightened empathy, deep thinking, and strong intuition. Acknowledge and celebrate these qualities to boost your self-esteem and sense of identity.
Remember that embracing yourself can lead to great personal growth and self-acceptance. By being proactive and implementing these strategies, you can make the most out of your HSP traits and enjoy a fulfilling life.
Frequently Asked Questions
How is HSP related to Autism?
Highly Sensitive Person (HSP) and autism share some similarities, but they are not the same thing. Both involve heightened sensory sensitivities, however, HSP is a trait related to having a hypersensitive nervous system, while autism is a neurodevelopmental condition. One key difference lies in the way social interactions are processed: while HSP individuals may be very sensitive to others' emotions, autistic individuals may have challenges understanding and responding to social cues. More information on the relationship between HSP and autism can be found in this article.
Can HSP be a part of ADHD?
Although HSP and ADHD (Attention Deficit Hyperactivity Disorder) share some characteristics, such as sensitivity to stimuli and difficulty focusing in noisy or chaotic environments, they are separate conditions. HSP is a biological trait with a hypersensitive nervous system, while ADHD is a neurodevelopmental disorder affecting executive functioning. However, it's important to remember that individuals may have both HSP and ADHD, as these traits and conditions can coexist.
How do HSP individuals cope with daily challenges?
To cope with the daily challenges of being an HSP, it's essential for you to recognize your sensitivities, set healthy boundaries, and practice self-care. Some practical tips include:
Create a calming environment: Surround yourself with soothing elements like calming sounds, pleasant lighting, and comfortable temperatures.
Schedule regular downtime: Give yourself regular breaks to rest, recharge, and decompress after being exposed to intense stimuli.
Prioritize adequate sleep: Ensure you're getting enough restorative sleep each night, as sleep plays a vital role in maintaining overall physical and emotional health.
Practice mindfulness and relaxation techniques: Incorporate practices such as meditation, deep breathing, or yoga to help manage stress and stay grounded.
Seek support when needed: Connect with other HSPs, professionals, or supportive individuals to help navigate your sensitivities and develop coping strategies.
By implementing these strategies and embracing your sensitivity as a unique strength, you can navigate the daily challenges that come with being an HSP.
Be sensitive, be free
*This post contains affiliate links and I will be compensated if you make a purchase after clicking on my links*