Have you ever been in a conversation with someone who inadvertently stumbles on one of your soft spots? If you're a Highly Sensitive Person (HSP), this may happen quite often – and it's not always easy to deal with. HSPs have a heightened awareness of their surroundings, making them more attuned to emotions, social cues, and even the tiniest details in their environment. This brings its unique set of challenges when interacting with others. In this article, we'll discuss nine things you shouldn't say to a Highly Sensitive Person to show that you care about them.
By understanding the perspective of an HSP, you can communicate more effectively and compassionately, fostering better relationships and empathy. Keep reading to not only gain insight into the experiences of HSPs but also learn valuable tips to navigate conversations with them.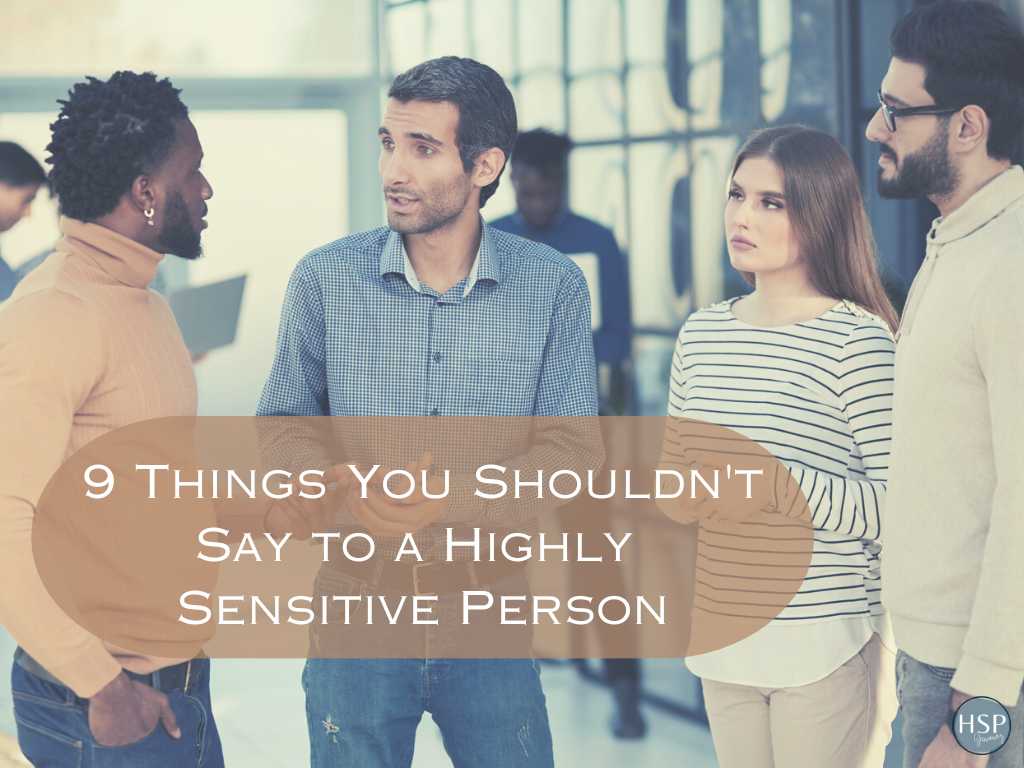 Table of Contents
#1 – "Stop Taking Everything So Personally."
As an HSP, you might find yourself taking criticism or negative feedback quite personally. However, it's important to remember that not everything is directed at you and sometimes, people's comments are a reflection of their own struggles or weaknesses. Instead of internalizing these remarks, try to adopt a more understanding and empathetic perspective.
One helpful approach is to remind yourself that everyone receives criticism at some point, and it's a necessary part of growth and development. Viewing feedback as an opportunity to learn and improve can help you become more resilient and less likely to take things personally.
You're likely very conscientious and attentive to detail. While these traits can be advantageous in various areas of life, they can also contribute to a heightened sensitivity to others' opinions. By recognizing this tendency, you can work on improving your ability to cope with criticism and safeguard your emotional well-being.
A practical way to practice detachment from others' opinions is to establish clear emotional boundaries. Avoid engaging in overthinking or dwelling on negative comments, and focus on what truly matters to you. Surround yourself with positive and supportive people, and try not to let your sensitivity prevent you from building meaningful connections.
In summary, while being a Highly Sensitive Person can make you more vulnerable to taking things personally, embracing that trait and learning resilience strategies can help you navigate even the most challenging situations.
#2 – "Why Do Loud Sounds Always Annoy You?"
You may often find yourself feeling annoyed or overwhelmed by loud noises. This can be attributed to your heightened sensory processing sensitivity, the clinical term for the HSP trait, which makes you more receptive to stimuli in your environment, including noise. When you're exposed to loud sounds, your brain can become overstimulated, leading to feelings of irritation and distress.
Having a lower threshold for noise sensitivity is not uncommon among highly sensitive individuals. Your heightened sensitivity to various types of stimuli, such as loud noises, can make everyday scenarios more challenging, as you may become easily overstimulated by sounds that others might hardly notice. In addition, being exposed to intense or prolonged noise can lead to you feeling overwhelmed and needing to retreat in order to recharge and regroup.
Although it might be tough at times, it's important to remember that your sensitivity to noise is not a personal flaw or something you need to "fix." Instead, it's a natural aspect of who you are, and there are various ways to manage and cope with it. One helpful suggestion for dealing with loud sounds is to invest in noise-canceling headphones or earplugs, allowing you to gain some control over the level of noise in your environment. Another strategy is to seek out quieter spaces when you need to recharge or engage in calming activities to help reduce stress and anxiety.
In summary, your annoyed reaction to loud sounds is a byproduct of your Sensory Processing Sensitivity, which can lead to overstimulation and feeling overwhelmed. Remember that being highly sensitive is not a downfall, but instead a unique aspect of your personality. Just like anyone else, it's essential to find strategies to navigate your environment and manage your well-being.
#3 – "Just Turn off Your Mind."
Telling a Highly Sensitive Person (HSP) to "just turn off your mind" can be both frustrating and unhelpful. As an HSP, your mind often processes information more deeply, leading to increased awareness and emotional sensitivity. This deeper processing can also contribute to feelings of overwhelm in various situations.
When encountering situations that cause anxiety or stress, your nervous system may overreact, making it difficult to simply "turn off" your mind. Instead, it's essential to acknowledge and address the emotions associated with your sensitivity. Ignoring these feelings is counterproductive and may lead to burnout for HSPs.
To help manage the overwhelm and anxiety, consider practicing self-care strategies tailored to your unique needs. Some methods might include:
Taking breaks between activities to decompress and recharge
Engaging in relaxing activities like meditating, journaling, or spending time in nature
Setting boundaries to preserve your emotional and mental energy
Surrounding yourself with a supportive network of people who understand your sensitivity
Being kind to your mind and body is crucial for HSPs. Telling someone to "just turn off" their mind not only dismisses the complexities of their emotional well-being but also suggests that being sensitive is a weakness. In truth, your sensitivity is a strength, and with proper self-care and understanding, you can manage your emotions more effectively and thrive as an HSP.
Looking for HSP Tools to Thrive in a Chaotic World?

The modern world is often overwhelming and stressful for those of us with sensitive nervous systems. Many of us have suffered from the challenges of high stress, anxiety, sensory overload, and mental health and physical health issues. Fortunately, after years of working with and researching Highly Sensitive People (HSPs), Julie Bjelland has developed many tools that have not only helped her but thousands of HSPs all over the world move out of survival mode living and into thriving. In this free webinar, she'll share the tools that HSPs have found the most life-changing. Her goal is to help you live to your fullest potential because the world needs you.

Join this free webinar and get tools to help you thrive as an HSP!
#4 – "Why Are You Always So Emotional?"
Your HSP emotions tend to be more intense and can sometimes be overwhelming. You experience a rich and complex inner life and are especially in tune with your feelings. It's important to remember that your emotional sensitivity is not a weakness, but a unique characteristic that allows for greater empathy and understanding of others.
One reason you might be asking this question is because HSPs have a heightened sense of empathy. Your ability to sense others' feelings and needs is a powerful gift, enabling you to connect with others on a deeper level. Consequently, your emotional reactions can be more profound than those who are not as sensitive.
Another factor contributing to your heightened emotional state may be the feeling of being overwhelmed. As an HSP, you can easily sense a flurry of emotions in various situations. This may lead to a sensation of overwhelm, as you are not only processing your own feelings but also those of others around you. To manage these feelings, it can be helpful to practice self-care techniques, such as meditation or deep breathing exercises.
Remember, your heightened emotions are a natural part of being a highly sensitive person. Learning to accept and manage these emotions will not only help you navigate this unique trait but will also allow you to appreciate the depth of connection and understanding it brings into your life.
#5 – "Just Choose Not to Be Anxious."
Telling someone to "just choose not to be anxious" could be one of the worst things to say. As an HSP, you are likely to experience heightened anxiety, stress, and overwhelm. Your sensitivity to surroundings, emotions, and even the smallest changes may cause you to feel more anxious than others.
It's essential to remember that anxiety is not a choice. Like introversion and other HSP traits, it is a natural part of your personality and self. What's more, the experience of anxiety goes beyond simple nervousness or worry. It can encompass a wide range of emotions and physical symptoms, making it much more challenging to manage and control.
Instead of trying to eliminate anxiety altogether, focus on finding healthy strategies to cope with it. For example, you could practice deep breathing exercises and mindfulness techniques to help reduce stress and bring a sense of calm. If you find that your anxiety is significantly impacting your life, don't hesitate to seek professional help from a mental health expert who specializes in treating HSPs.
The key is to be kind to yourself and acknowledge that anxiety is a part of your HSP experience. Remember, you have valuable traits as a highly sensitive person, such as your empathy, creativity, and intuition. Embrace these strengths and accept that experiencing anxiety does not make you any less valued or capable.
#6 – "It Doesn't Bother Me, Why Does it Bother You?"
You might often hear people say, "It doesn't bother me, why does it bother you?" This can be quite frustrating because it minimizes your feelings and experiences. To better understand this scenario, let's explore a few reasons why sensitivity might create different reactions among individuals.
Firstly, sensitive people have a heightened sense of empathy. They can feel others' emotions and experiences more deeply, often leading to stronger reactions than those who are less sensitive. It isn't a matter of attention-seeking or overacting; it's simply a natural part of who they are.
Another aspect of sensitivity is the ability to become easily overwhelmed. This could be due to loud noises, intense emotions, or even a heavy workload. When these external triggers impact a sensitive person, their stress levels might rise quickly, making them feel overwhelmed and unable to cope with the situation.
A crucial aspect to remember is that everyone has unique thresholds for sensitivity. What might seem like a minor annoyance to one person could cause significant distress to someone else. It's important to respect these differences and approach them with empathy and understanding.
So, the next time someone says, "It doesn't bother me, why does it bother you," remember that your sensitivity is not a weakness; it's a part of who you are. Embrace your sensitivity, focus on its unique strengths, and be proud of your ability to empathize with others.
#7 – "Do You Always Notice Every Smell and Sound?"
You might often find yourself picking up on sensory stimuli that others might overlook. This heightened awareness of smell and noise is a frequent complaint of those who identify as HSPs.
When it comes to smells, you might experience a condition known as hyperosmia, which results in an overwhelming sensitivity to certain odors, making them more prominent or intense for you. This heightened sensitivity to smells can cause a range of reactions, such as finding some scents pleasant while others might trigger nausea or discomfort.
Similarly, noise sensitivity can be equally challenging for someone like you. You might find yourself more aware of background noises or sounds that other people may not notice. This can lead to feeling overwhelmed or even irritated by a constant barrage of sensory stimuli. In some cases, you might be dealing with a condition like hyperacusis, which is an extreme sensitivity to loud noises such as sirens or lawnmowers.
In both instances, it's essential to remember that your heightened sensitivity to sensory details is not a flaw, but a unique attribute that allows you to experience the world more vividly. Taking care of yourself and finding ways to minimize sensory overload can help you navigate your environment while embracing your sensitivity.
#8 – "Stop Crying!"
You're likely to experience a wide range of emotions more intensely than others as an HSP. One common manifestation of this heightened emotional sensitivity is crying easily. When someone tells you to "stop crying," it can feel dismissive and hurtful. Understand that your emotions are valid, and it's essential for others to respect your emotional process.
Instead of letting such comments upset you, try to recognize that not everyone understands the unique challenges faced by HSPs. Educate the people around you about your sensitivity and emotions. Let them know that your feelings are genuine and not something you can just turn off. Being open about your experiences can help foster understanding and support from others.
Furthermore, it's crucial to find healthy coping mechanisms and strategies to deal with your high sensitivity. This might include practicing mindfulness, deep breathing exercises, or simply giving yourself permission to step away from overwhelming situations. Remember, you're not alone in your journey as an HSP, and it's perfectly alright to embrace your emotions as an integral part of who you are.
#9 – "You're Too Sensitive!"
As a highly sensitive person (HSP), you may often hear the phrase, "You're too sensitive." This statement can be frustrating and invalidating, as it undermines the very core of what makes you unique and empathetic. Your heightened sensitivity allows you to experience the world in a profound way, enabling you to form deeper connections with people, places, and things.
You may notice that you're more in tune with your surroundings, whether it be the volume of music playing in a room or the scent of a candle filling the air. This heightened ability to pick up on sensory details can sometimes lead to discomfort or overstimulation, as your brain and body process a larger amount of stimuli than others. For example, the noise at a busy restaurant may cause you irritation, while others might not even be aware of it.
As an HSP, your heightened sensitivity is not a flaw or a weakness. In fact, it is a valuable trait that gives you a unique perspective on the world. Your ability to empathize with the emotions of others, notice intricate patterns in your environment, and appreciate the subtleties of sounds, smells, and images are aspects of your personality that should be acknowledged and celebrated.
Next time someone tells you that "you're too sensitive," remind them that your sensitivity is a gift that allows you to create deeper bonds, understand people on a more profound level, and experience the world with heightened richness. Embrace your HSP traits, and recognize the strength and depths of feeling that come with them.
Frequently Asked Questions
What are common challenges faced by highly sensitive individuals?
Highly sensitive people often experience challenges such as feeling overwhelmed, struggling to process emotions, and finding it difficult to cope with noisy environments. They might also encounter difficulties in setting boundaries and managing daily stress. It's essential for highly sensitive individuals to recognize their unique needs and find ways to handle these challenges effectively.
What are the typical signs of a highly sensitive person?
Some common signs of a highly sensitive person include being easily affected by the emotions of others, feeling drained in social situations, and having a strong need for downtime. They also tend to be deeply moved by the arts and music, have a rich inner life, and need a calm and peaceful environment to thrive.
How can one thrive as a highly sensitive person?
To thrive as a highly sensitive person, you should prioritize self-care, set healthy boundaries, and focus on nurturing your strengths. This involves creating routines that help you stay grounded, connecting with like-minded individuals, and seeking support from friends and family. It's also crucial to develop coping mechanisms for managing sensory overload and emotional intensity.
What key traits do sensitive people possess?
Sensitive people possess traits like deep empathy, heightened intuition, and strong emotional intelligence. They may also be perceptive thinkers and attentive listeners, often noticing details and subtleties that others overlook. These qualities can make them excellent friends, partners, and coworkers.
What steps can sensitive individuals take to improve their well-being?
Improving well-being for sensitive individuals involves prioritizing self-care, setting boundaries, and finding effective coping mechanisms for overwhelming emotions. Some suggestions include practicing mindfulness, scheduling regular downtime, and seeking professional help if necessary. It's also helpful to surround yourself with supportive and understanding people, learn to advocate for your needs, and embrace your unique qualities as a highly sensitive person.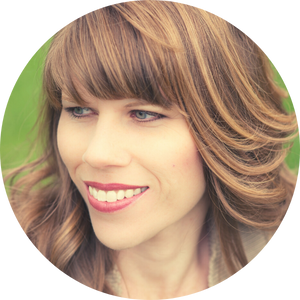 Looking for an HSP-Certified coach to help you align your life with your priorities?
Through my Highly Sensitive Person (HSP) certification with the Nickerson Institute, as well as being an HSP, I offer HSP coaching to develop specific goals around your HSP needs. We HSPs frequently deal with anxiety and overstimulated nervous systems that prevent us from achieving peace and attaining our life goals. HSP coaching with me includes a detailed review of your sensitivities and a mutually-desired plan for growth and management of this superpower to shift negativity and begin seeing yourself as the hero of your own story.
How can someone support and care for a highly sensitive loved one?
To support and care for a highly sensitive loved one, it's important to acknowledge their feelings, listen empathetically, and respect their needs for space and quiet time. Taking the time to understand their strengths and struggles can help create a deeper connection and encourage open communication. Additionally, offering your presence, understanding, and non-judgmental support can go a long way in helping them feel valued and appreciated.
Be sensitive, be free
*This post contains affiliate links and I will be compensated if you make a purchase after clicking on my links*