At some point in life, divorce becomes a part of the Highly Sensitive Person's experience, whether through our own divorce, our parents' divorce, or friends or extended family members we walk alongside as they go through divorce. No matter if we like it or not, divorce is all around us. Divorce and the Highly Sensitive Person do NOT go hand-in-hand. It is a hard road to walk and one that is fraught with difficulty and pain.
For Highly Sensitive Persons (HSPs), the depth of their emotions can make them more susceptible to the profound impact of emotional turbulence and the negative consequences of a romantic relationship's dissolution. These effects can leave enduring imprints on their hearts.
Table of Contents
I've personally navigated the challenging path of divorce twice, and I understand how it can affect not just the adults involved but also their children. It often fosters feelings of disappointment, self-doubt, and guilt when our actions inadvertently harm others.
I wanted to explore this topic, especially with consideration for HSPs, as divorce has become increasingly prevalent in today's society. It prompts me to question whether the traditional notion of one love, one marriage, and lifelong commitment is becoming obsolete. Should we now be contemplating new models for intimate relationships, and how might these changes impact Highly Sensitive Persons?
Love and Intimacy Impact Divorce and the Highly Sensitive Person
Dr. Elaine Aron, renowned for her work in understanding Highly Sensitive Persons (HSPs) and identifying this trait, is also recognized alongside her husband, Arthur Aron, as one of the foremost authorities on the subject of love. Divorce is a significant life stressor, eliciting a spectrum of emotions including disappointment, fear, anger, feelings of failure, and even rage. These emotions can be particularly intense for HSPs when they go through the process of a breakup.
Dr. Aron emphasizes the importance of distinguishing between love and attachments. Love is a powerful and deep attraction that draws you towards someone, igniting a desire to be close to them, fully understand them, and provide as much support as possible.
Attachments, on the other hand, develop when others fulfill a specific need, creating an instinctual bond. The crucial difference lies in the fact that we form attachments to people we love, but we may not always love the person we are attached to. Attachments act as the adhesive that binds us to individuals even when the original reason for the bond no longer exists.
Given that shame and guilt often accompany divorces, these potent emotions can have a more pronounced impact on HSPs due to their tendency to self-reflect and engage in self-deprecation. HSPs frequently shoulder the weight of responsibility for others and tend to overlook their own needs, which leads to guilt and shame becoming burdensome aspects of the relationship's aftermath.
HSPs, known for their conscientious nature, are often the less likely party in a couple to initiate the end of a relationship, even when it may be in their best interest. Additionally, their propensity for less impulsive decision-making means they do not hastily exit relationships to seek alternatives; instead, they often make efforts to preserve the relationships they are familiar with.
HSPs are naturally exceptional partners due to their loyalty, their keen awareness of the relationship's status, their capacity for deeper love, and their ability to establish profound meaning in the relationship.
Nevertheless, one of their most significant weaknesses may be their tendency to avoid confronting conflicted emotions, which can lead to avoidance behaviors that are not always conducive to a healthy, dynamic relationship.
Looking for HSP Tools to Thrive in a Chaotic World?

The modern world is often overwhelming and stressful for those of us with sensitive nervous systems. Many of us have suffered from the challenges of high stress, anxiety, sensory overload, and mental health and physical health issues. Fortunately, after years of working with and researching Highly Sensitive People (HSPs), Julie Bjelland has developed many tools that have not only helped her but thousands of HSPs all over the world move out of survival mode living and into thriving. In this free webinar, she'll share the tools that HSPs have found the most life-changing. Her goal is to help you live to your fullest potential because the world needs you.

Join this free webinar and get tools to help you thrive as an HSP!
Is the divorce rate higher amongst Highly Sensitive Persons (HSPs)?
However, it's worth noting that HSPs do not seem to exhibit a higher propensity for divorce when compared to non-HSPs. It appears that we place a significant value on the security of a relationship, the sense of belonging, and having a significant other, often prioritizing these aspects over the challenging and demanding process of seeking a replacement, which can be particularly arduous for HSPs.
We may endure a painful and tumultuous relationship rather than face the discomfort of an inevitable divorce. Yet, does this characteristic make us more complex to love? Does it necessitate our partners to engage in more guesswork about what's going on within us, both the positive and negative aspects? This heightened complexity could potentially result in more turbulent waters in HSP relationships, even if they don't culminate in divorce.
Do Highly Sensitive Persons (HSPs) and High Sensation Seeking (HSS) people behave differently in marriage?
What about the HSP wildcard, the High Sensation Seeking (HSS) HSP? These individuals seek novelty in life, albeit with a cautious HSP disposition. Could this desire for novelty impact the relationships of HSS/HSPs who may find themselves easily bored? Is boredom alone a significant factor leading to divorce? Dr. Aron has proposed that HSPs are more prone to experiencing boredom in relationships, but does this directly drive them toward divorce? Not necessarily. Currently, there is insufficient research on the subject of HSS/HSPs and divorce to make any definitive conclusions.
While it is speculative, one could venture to suggest that HSS/HSPs might exhibit a greater inclination toward disinhibition and a heightened susceptibility to boredom. Consequently, these individuals might experiment with behaviors that could lead to extra-marital affairs, a well-known leading cause of divorce. However, it's important to note that further research is needed to substantiate these claims.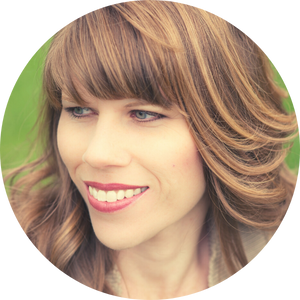 Looking for an HSP-Certified coach to help you align your life with your priorities?
Through my Highly Sensitive Person (HSP) certification with the Nickerson Institute, as well as being an HSP, I offer HSP coaching to develop specific goals around your HSP needs. We HSPs frequently deal with anxiety and overstimulated nervous systems that prevent us from achieving peace and attaining our life goals. HSP coaching with me includes a detailed review of your sensitivities and a mutually-desired plan for growth and management of this superpower to shift negativity and begin seeing yourself as the hero of your own story.
The Strong Emotions and Separation Caused by Divorce
Divorce and the Highly Sensitive Person constitute an immensely high-stress experience. According to the Life Change Index, divorce ranks just below the death of a spouse as one of the most stress-inducing events in a person's life, with marital separation following closely behind.
As previously mentioned, the intense emotions that accompany divorce render the process one of the most formidable challenges anyone can face. For HSPs, their inherent nature tends to magnify these emotions, making divorce an exceptionally arduous and turbulent journey for those with heightened sensitivity.
Should HSPs find themselves in this situation, it's crucial not to burden themselves with excessive guilt and shame. If their partner is the source of these negative emotions, setting boundaries and bolstering self-esteem becomes paramount. It's essential to protect oneself from relentless attacks if their partner is acting out in pain.
Acknowledge that nobody is flawless and that mistakes happen. If you played a role in causing the pain, the division, or the separation, take ownership and be truthful about your motivations. It's never easy for an HSP to inflict pain upon someone they have cared for or been in a relationship with; HSPs often bear the weight of life's imperfections, even when they have no control over them. Their natural inclination is to shield those close to them, even at their own expense.
Above all, the stigma attached to divorce has diminished in modern times. If you find yourself in an uncomfortable and unworkable relationship, and you have exhausted all efforts to resolve the issues, leave with your head held high, knowing that you did your best. Love sometimes leads us into impractical relationships driven by nothing more than a biochemical high.
When that initial euphoria fades, it often reveals precarious foundations. This is a highly individual decision, where the costs and benefits of the relationship must be carefully weighed. No one benefits from your misery, so it's important to admit any mistakes and move forward. Mend what can be mended and consider the consequences for the family. Divorce is never a straightforward process, and it's rarely as simple as tearing up a contract and walking away.
The Future of Marriage and Divorce and the Highly Sensitive Person
Research indicates shifting trends in marriage and family, marked by an increase in non-traditional living arrangements, a rise in single-parent households, declining fertility rates, and a growing elderly population. Cohabitation has become more prevalent, divorce rates are on the upswing, and gender roles are transforming. Marriage itself is often postponed or even bypassed altogether in favor of later life or alternative arrangements.
These trends invite speculation, and it appears that we may be progressing toward an era where conventional motivations for marriage are diminishing. Beyond issues related to property ownership and spousal benefits, marriage may be losing its relevance as an archaic institution. Historically, marriage and family creation have been contingent on specific gender-based norms governing roles and responsibilities.
Presently, the gender role debate seems to be at the forefront, and it's conceivable that within a generation, it will contribute to the evolution of a more flexible form of marriage, one that aligns with the fluidity of our modern lives.
In today's world, the institution of marriage must contend with the stresses of dual-income households, financial concerns, sexual monotony, evolving gender roles and responsibilities, and the complexities of child-rearing. The ultimate destination of these changes remains uncertain.
Wherever these transformations lead, highly sensitive people will find themselves navigating through them. They may need to adapt their lifestyles, expressions of love, and relationship dynamics to align with this evolving landscape. While this adaptation could present challenges for many HSPs, they will likely manage quite well. As the old adage goes, "love and marriage don't always go together, like a horse and carriage," love itself will always endure.
Some HSPs may find themselves as serial lovers, others as serial monogamists, while some opt for lifelong monogamy, and a few may choose the celibate path. Best of luck with your choices concerning love and relationships.
Which couples have the highest divorce rates?
Divorce rates vary due to factors such as marrying young, low income, lower education, premarital cohabitation, lack of religious affiliation, previous divorces, and limited social support. However, these factors are not guarantees, and many couples with these characteristics have lasting marriages. Divorce rates change over time and differ by region and culture. Personal compatibility, communication, and relationship skills also impact marital success. Sensitivity is key when discussing this topic, as every couple is unique.
Who should a Highly Sensitive Person marry?
Highly Sensitive Persons should seek a partner who is patient, gentle, and understanding of sensitivities without judgment. Open communication about alone time needs, overstimulation, and compromising on social activities is key. An introverted nature may be preferable to an extrovert's busy lifestyle. A calm, stable personality provides security versus drama. Shared values and interests help reduce friction. Compromise on sensory issues like noise and lighting levels strengthens the relationship. Both require patience and commitment to understanding each other's sensitivities. Finding respect, nurturing support that meets needs, and compatibility of values and lifestyle helps the marriage thrive.
Be sensitive, be free
*This post contains affiliate links and I will be compensated if you make a purchase after clicking on my links*