Have you ever wondered why you struggle to navigate environmental stimulation? Do you dislike being too hot, notice when the barometric pressure drops, dislike loud concerts or events, or have trouble concentrating in a loud restaurant? As a Highly Sensitive Person (HSP), I have always had to regulate environmental stimuli in a variety of ways in order to navigate overwhelm and overstimulation that I experience. Below, I'll take a stab at offering you insightful ways HSPs navigate environmental stimulation to the best of my ability.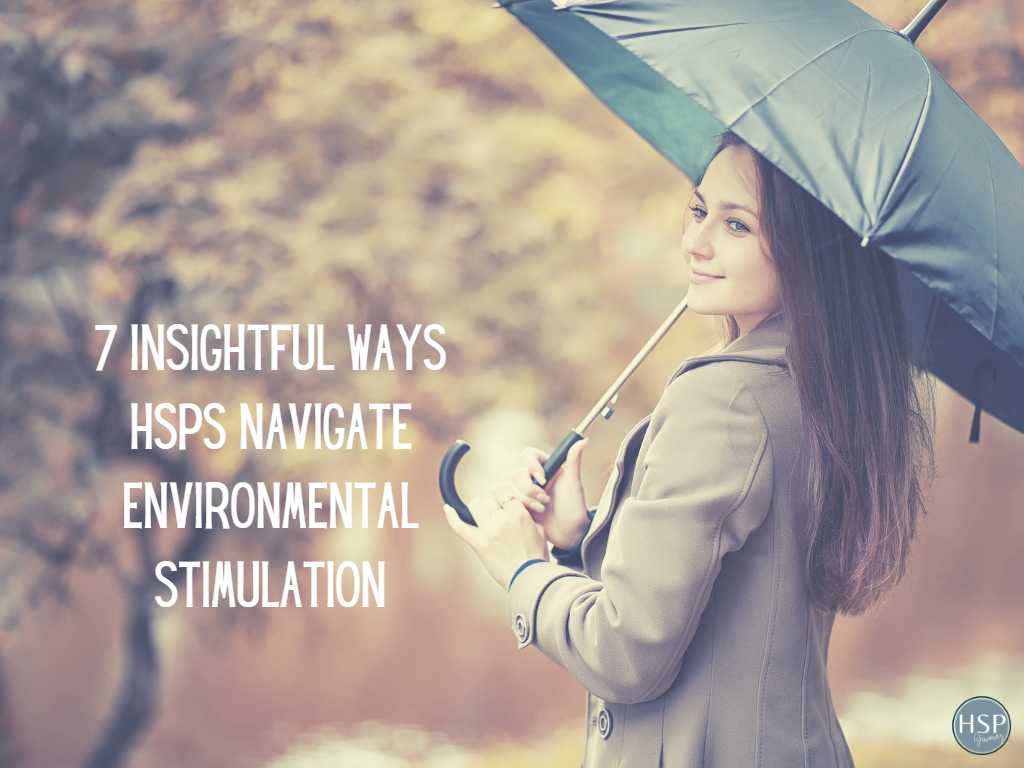 Table of Contents
HSP Environmental Stimulation to Weather
Sensitive people can struggle with the weather in a variety of ways, depending on their individual sensitivities. Over the years, I've had my own issues with navigating cold and heat and to this day, I don't like to be too hot, or too cold. I can also tell when the atmospheric pressure drops or when it is about to rain. Here are some examples:
Temperature sensitivity: Some people are more sensitive to changes in temperature than others. This can make it difficult for them to adjust to extreme heat or cold, leading to discomfort or even health issues.
Light sensitivity: Bright sunlight or harsh artificial lighting can be overwhelming for some people, leading to headaches, eye strain, and other symptoms.
Allergies: Sensitive individuals may be more prone to seasonal allergies, which can cause sneezing, congestion, and other uncomfortable symptoms.
Barometric pressure changes: Changes in barometric pressure can trigger migraines or other types of headaches in some people.
Emotional sensitivity: Some people may find that their mood is affected by changes in the weather, such as feeling more down on cloudy days or more energized on sunny days.
Overall, sensitive individuals may struggle with the weather in a variety of ways, and may need to take extra care to manage their symptoms and stay comfortable during extreme weather conditions.
Why are some people more sensitive to the weather than others?
Sensitive people can be affected by the weather due to a variety of reasons, including:
Genetics: Some people may be genetically predisposed to be more sensitive to certain environmental factors, including changes in the weather.
Neurological factors: The nervous system plays a key role in regulating our response to different stimuli, including changes in temperature, light, and barometric pressure. Some sensitive individuals may have a more reactive nervous system that responds strongly to these stimuli.
Hormonal factors: Hormones can also play a role in how we respond to the weather. For example, changes in the levels of serotonin, a neurotransmitter that affects mood, have been linked to seasonal affective disorder (SAD), a type of depression that is triggered by changes in the seasons.
Previous experiences: Sensitive individuals may have had negative experiences in the past related to certain weather conditions, which can make them more prone to anxiety or discomfort in similar situations in the future.
Overall, the reasons why some sensitive people are affected by the weather are complex and can involve a combination of genetic, neurological, hormonal, and psychological factors.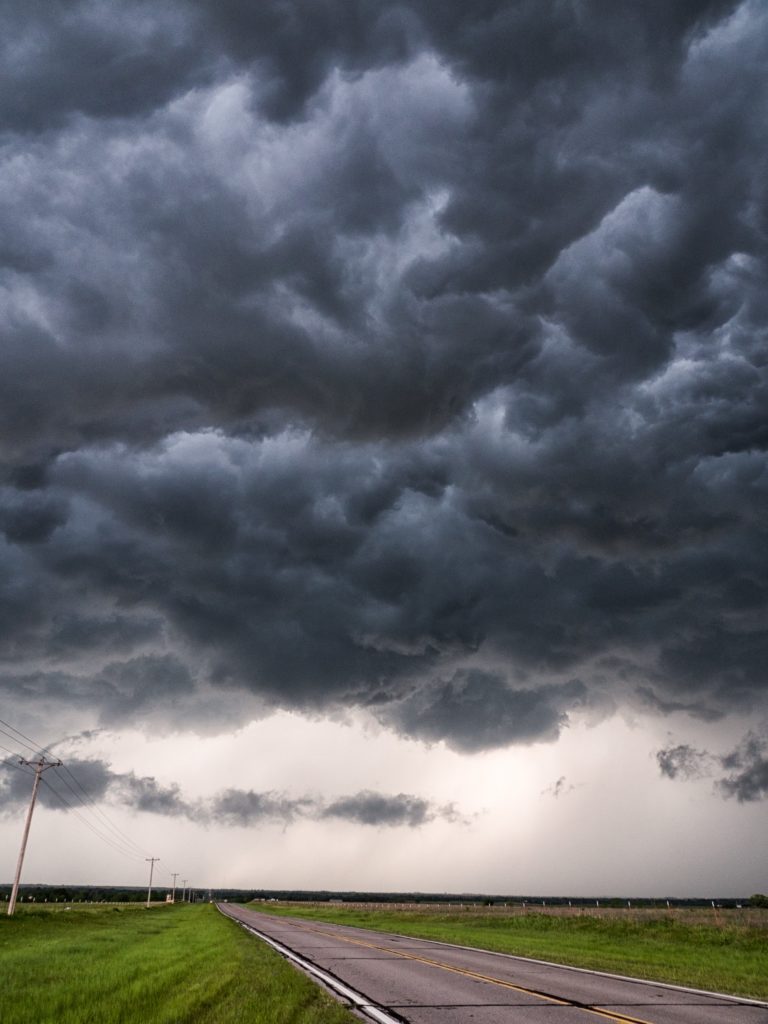 HSP Environmental Stimulation in the Work Environment
Sensitive people can struggle at work in a variety of ways. I remember my days of working at a startup technology company in the early 2000s where my desk consisted of a plastic banquet table in an open room surrounded by other people working, taking phone calls, or talking to co-workers. It was a noise-fest and I would not have gotten any work done without headphones and a plethora of concentration. Here are some additional examples of environmental stimulation at work:
Overstimulation: Sensitive individuals may be more easily overwhelmed by noise, bright lights, or other sensory stimuli in the workplace. This can make it difficult for them to concentrate or stay focused on their work.
Emotional sensitivity: Sensitive individuals may be more prone to stress, anxiety, or other emotional challenges in the workplace. They may also be more affected by interpersonal conflicts or negative feedback from coworkers or supervisors.
Perfectionism: Sensitive individuals may have high expectations for themselves and their work, which can lead to feelings of self-doubt or imposter syndrome. They may also struggle with accepting constructive criticism or feedback.
Burnout: Sensitive individuals may be more prone to burnout, which can occur when they feel overwhelmed or overworked. This can lead to physical and emotional exhaustion, as well as a decreased sense of motivation or engagement in their work.
Difficulty with change: Sensitive individuals may struggle with changes in the workplace, such as a new supervisor or a change in job responsibilities. This can lead to feelings of uncertainty or anxiety.
Overall, sensitive individuals may need to take extra care to manage their emotions and stress levels in the workplace, and may benefit from strategies such as mindfulness, self-care, and boundary-setting to help them stay balanced and focused.
HSP Environmental Stimulation in the Home Environment
Depending on your living situation, your home environment could also be a source of environmental stimulation that isn't optimal for HSPs. Perhaps you're a quiet child or young adult who still lives with your family or origin, or perhaps your spouse has different (or annoying) habits that prevent you from experiencing what would be harmony at home. For me, our large family of six provides more than enough stimulation on a regular basis. I'm writing this post while everyone is home for summer break, and my world is always turned upside down when I don't have very much quiet and everyone needs something at different times. Here are some specific examples of environmental stimulation that can be tough for sensitive people:
Noise sensitivity: Sensitive individuals may be more easily disturbed by loud or sudden noises, such as traffic, construction, or loud music. This can make it difficult for them to relax or concentrate at home.
Light sensitivity: Sensitive individuals may be more affected by bright or flickering lights, which can cause headaches or eye strain. They may also be more prone to seasonal affective disorder (SAD), a type of depression that is triggered by changes in the seasons and reduced exposure to sunlight.
Sensitivity to smells: Sensitive individuals may be more affected by strong or unpleasant smells, such as chemicals, perfumes, or cooking odors. This can cause discomfort or even physical symptoms such as headaches or nausea.
Sensitivity to touch: Sensitive individuals may be more sensitive to textures or fabrics, which can make it difficult for them to find comfortable clothing or bedding.
Sensitivity to temperature: Sensitive individuals may be more affected by changes in temperature, such as extreme heat or cold. This can make it difficult for them to stay comfortable at home.
Overall, sensitive individuals may need to take extra care to create a calming and comfortable environment at home, such as using noise-canceling headphones, adjusting lighting or temperature, or using natural or non-toxic cleaning products. They may also benefit from creating a designated space for relaxation and self-care, such as a quiet room or a meditation corner.
You might be asking, how can I improve my experience of the weather, my work environment, and my home environment to combat environmental stimulation that causes overwhelm?
Here are seven insightful ways HSPs navigate environmental stimulation
#1 – Take a Mental Health Time Out to Assess What is Causing Overstimulation
Sometimes our sensitive overwhelm comes on fast and strong and it takes over and derails us quickly. When this happens, it's hard to know what the exact sources of the overstimulation are.
Are you tired from a bad night of sleep?
Is the weather extra hot (or cold)?
Did you have an argument with your partner just before work?
Taking time to jot down a quick list of all the things swirling can really go a long way to isolate either a flurry of events that are causing you to become agitated or one specific event or reason. If you find yourself blowing up on family members or co-workers, it can be a lifesaver to give yourself a short break and list out what is going on to find the root of the cause. You might need to circle back and apologize if you overreacted. With a close friend or family member, this can be an opportunity to let them into your sensitive mind if they are open.
#2 – Recognize When Situations (or Weather) Can't be Changed and Adjust As-Needed
We all know that sometimes you can't get out of an uncomfortable situation. Perhaps you've decided to take your family to the zoo, but there's a long line or excessive heat. Many HSPs are quite good at planning ahead, but even the best sensitive souls can't foresee a sudden downpour. Another situation might arise at work when you're asked to jump in to assist on a huge project that you feel ill-equipped to help with. You might not have a choice, but you can take a micro-break to do some breathing exercises, give yourself a short pep talk, and regroup to make the best of it. We've all seen toddlers throw fits about not getting what they want; you're far beyond this stage and you can adjust in the moment to serve the people or causes you have to. Later, you can give yourself what you need such as some self-care, downtime, or nice things to eat to replenish your heart and mind. When persevering through difficult situations that overwhelm me, I often reach out to God and ask that he give me strength in the moment to endure the uncomfortable situation.
#3 – Take a Short Imperfect Journaling Break
In the first section of advice, I mention taking a short timeout to regroup. Another way to regroup is by doing some imperfect journaling. Perfection is frequently a stumbling block for HSPs in many areas of their lives. They want to serve their families, so they plan a perfect dinner. Then something burns and they feel the entire meal was a bust. Taking a moment to journal about these feelings and notate what is going on in your heart can be one of the best ways to handle environmental stimulation that is setting you off. For me, inflation over the past few years continues to set me off as the lead home manager for our family of six. Every time I head to the store I find more items have increased in prices. I feel stressed and if I don't isolate what I'm feeling, the negative feeling begin to leak out everywhere. Journaling some of my feelings, then speaking with my partner about how to navigate, are how I hope to do better in the future.
#4 – Listen to Your Needs Right Now
Many HSPs have inadvertently learned over the years not to listen to their needs. They are super sensitive to all the people in their lives and can almost anticipate their needs. This frequently leads to co-dependency and enmeshment if we're not careful. Taking time (usually time to be quiet) and really listening to your needs is essential to find out what you can do to navigate environmental stimulation and overwhelm. I cannot stress this enough: YOU MUST LISTEN TO YOUR NEEDS.
Throughout each day, I will ask myself, "What do I need right now? How am I feeling? What do I need when I get home? What is my energy level and what do I need to cut out to survive until bedtime?"
#5 – Implement Self-Care Immediately
Once you've done a little internal listening to find out what some of your needs are, you can move on to implementing self-care. Self-care isn't selfish, it is essential for each person – sensitive or not – to meet their own needs. Babies, toddlers, and young children need many of their needs met by their caregivers. But good news! You no longer have to wait or rely on others to serve you–you can fulfill your own needs at just the right time.
I love using the HALT protocol, which stands for Hungry, Angry, Lonely, and Tired. One by one, go through each of these to find out where your needs are. Then you can fulfill your needs as they arise. Rest is a huge area in which I personally struggle. Despite having Fibromyalgia, I have enough energy most days because I guard it and think through what I have to do. For instance, if I have to do a big Costco run, I don't work out in the morning because I know I won't have enough energy and I'll crash. By listening to your needs, you can meet those needs yourself and have so much to give others around you. If you can meet your needs with self-care now, do it now–I promise you won't be sorry!
#6 – Cancel, Quit, or Say 'No"
The next best thing to implementing your own self-care when you need it is to give yourself the ability to pull out of a commitment, cancel an appointment, quit, or simply say the word "no" (okay, you can say, "no thank you.") I have LOTS of examples to share. Over the years as I have gotten older, I have realized that most of the time, people are not judging you. It is an HSP awareness issue that we frequently think everyone is thinking about us, measuring us, and noticing every detail just as we notice everyone else. The truth is that the majority of people are just going about their lives not really noticing you.
So, if you need to move a medical appointment because you're tired, just move it. If your child's teacher asks you to volunteer to string the macaroni necklaces and you don't have the time or energy, just say no politely. Offer to help another time. You do not have to do it all. You cannot do it all. I repeat you cannot do it all. Sunday night I typically review my calendar full of commitments for the coming week and will frequently start moving or canceling as needed to make my days unstressed. I don't like back-to-back phone calls and meetings, so moving things to balance out my workload is vital so that I'm not overwhelmed.
#7 – Ask for Help (Sooner Than Later)
Lastly, asking for help can be very hard for many people. Depending on how we were raised, we might have limited experience with asking for help. It might feel awkward. Begin small by asking your kids to help around the house, or asking your partner to pick something up at the store on their way home. Once you have the hang of asking for help in small ways, it will come to you easier when you've had surgery and need people to help with picking up your kids. Or a family member dies suddenly and you need to ask your co-workers to pitch in during your absence. If you've made it this far without asking for help, get ready. No one makes it through life without needing help. The sooner you realize you need to rely on others, the better.
I hope these suggestions for how to embrace and navigate environmental stimulation seem attainable. My heart goes to each of you because I experience the full range of stimulation and overwhelm as a Highly Sensitive Person myself. I love working with people as an HSP-trained coach to accept and develop practices that empower, strengthen, and allow freedom of sensitivity.
Be sensitive, be free
*This post contains affiliate links and I will be compensated if you make a purchase after clicking on my links*