Table of Contents
Gaining a better understanding of being highly sensitive can help activate your personal growth process. Many HSPs are extremely self-aware and frequently look to coaching as a way to evaluate, grow, and learn more about themselves. Finding a coach or therapist who has HSP certification to become better equipped is important. Utilizing a coach with HSP certification could mean breaking through barriers in your personal and professional life in valuable ways. When a coach takes the time and care to learn about specific traits like high sensitivity, it shows that they care about their clients and want to see them succeed in their giftings.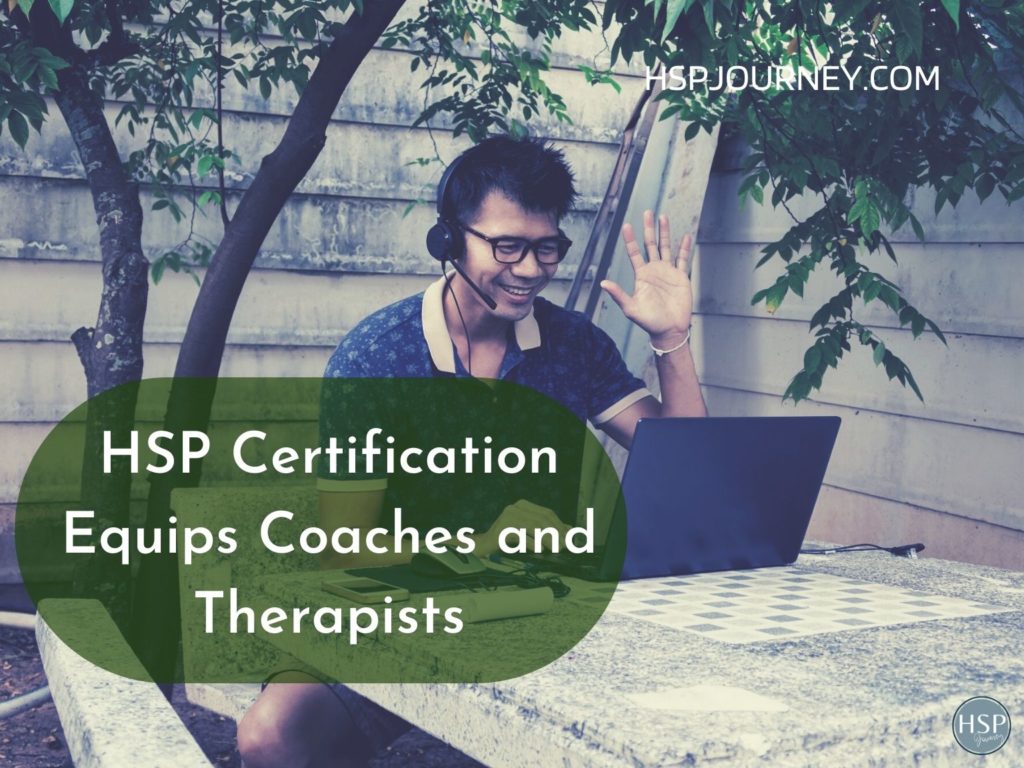 4 Valuable Reasons to Work With an HSP Certified Coach or Therapist:
#1 – Work Toward Achieving Your Goals
Many HSPs find it important to achieve the goals they set out to attain. Yet, they can often get derailed by working with difficult people, dealing with our own mixed-up emotions, or waxing and waning energy levels. A coach with HSP certification should be aware of some of these HSP characteristics and be able to dial into areas in which you struggle. They might be able to help keep you focused in order to attain your goals.
#2 – Increase Your Awareness and Engagement in Life
Coaching with an HSP-certified professional can help as you work with them to increase awareness and engagement in your life. Where are you avoiding conflict? How are you shielding yourself from awareness because of social phobias or introversion? A good coach for highly sensitives will be able to assist you in growing the quality of your relationships and approach to life.
#3 – Improve Specific Skills Through Support
A coach who understands the Highly Sensitive Person trait should be able to hone in on your specific needs to earmark ways to support you. Do you need accountability? Do you need homework and weekly visits instead of monthly sessions? These are all things a good coach will know how to do–perceiving what you, the client, needs. Also, trust yourself to ask for what you need (and articulate if you need your coach to repeatedly ask you what you need). This is normal and okay. By asking for what you need, you are taking your personal goals and growth into your own hands and making your way in the world. You won't be stuck, you'll be ready to gain, grow, and hit your goals.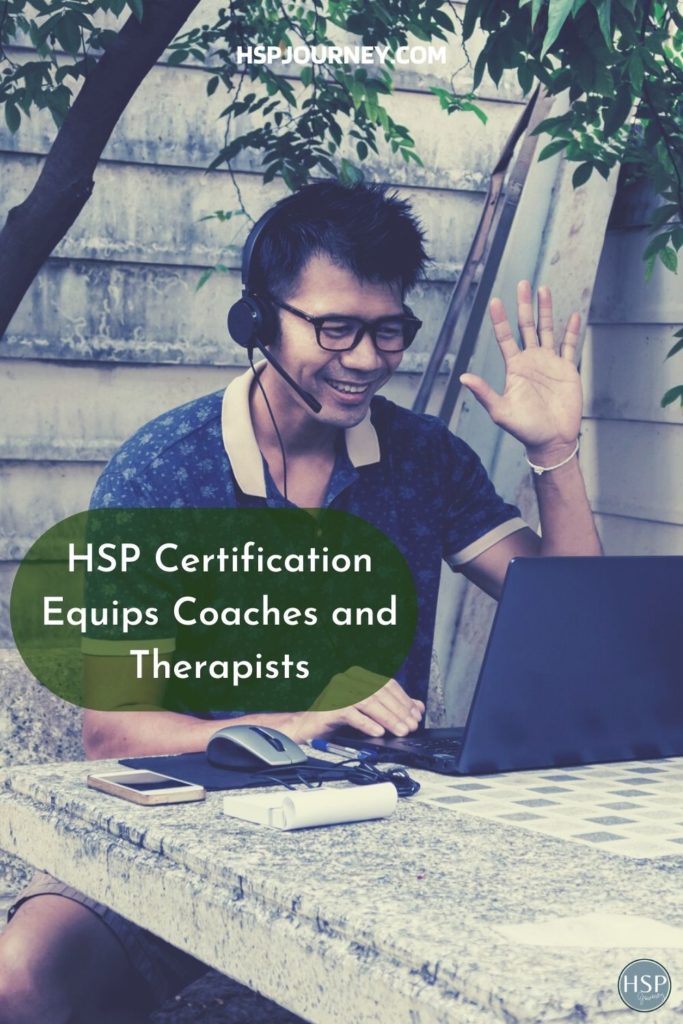 #4 – Grow Personal Awareness
Some people are naturally very aware of themselves. I've found that many HSPs struggle with too much awareness which can lead to debilitating anxiety. We think everyone is as aware as we are, which leads us to over-analyzing nearly all situations. Working with a coach who understands HSPs can allow you to acknowledge some of these HSP proclivities and push them aside long enough to see the situation for what it is. If not put in check, sometimes these HSP issues can blossom into out-of-control mental health issues such as catastrophization.
Highly Sensitive Person (HSP) Certification Training Program
One of the best-known HSP certification training programs is brought to you by the Nickerson Institute. Jeannette Folan (fellow HSP and guest writer for HSPJourney.com) and Dr. Wendy Nickerson have designed this HSP certification course with coaches and therapists in mind. Her goal was to empower and educate about the HSP trait that Dr. Elaine N. Aron researched, and to make the information easily digestible and understandable. Coaches and mental health professionals alike can benefit greatly from offering their clients assurance that they understand the key attributes of the Highly Sensitive Person trait.
The Nickerson Institute's course offers a holistic perspective of sensitivity and shares unique approaches for the mind, body, energy, and spirit of HSPs.
About the Nickerson Institute Highly Sensitive Person (HSP) Certification Training Program:
This HSP certification program is specialized for mental health professionals who desire to better understand the HSP trait as identified by Dr. Elaine N. Aron, Ph.D. The certification can help coaches and therapists notice and diagnose the HSP trait together with the clients to provide a deeper understanding of the self. The program is also extremely helpful for those working with clients who already identify with the HSP trait and seek greater depth in their coaching or therapy experience.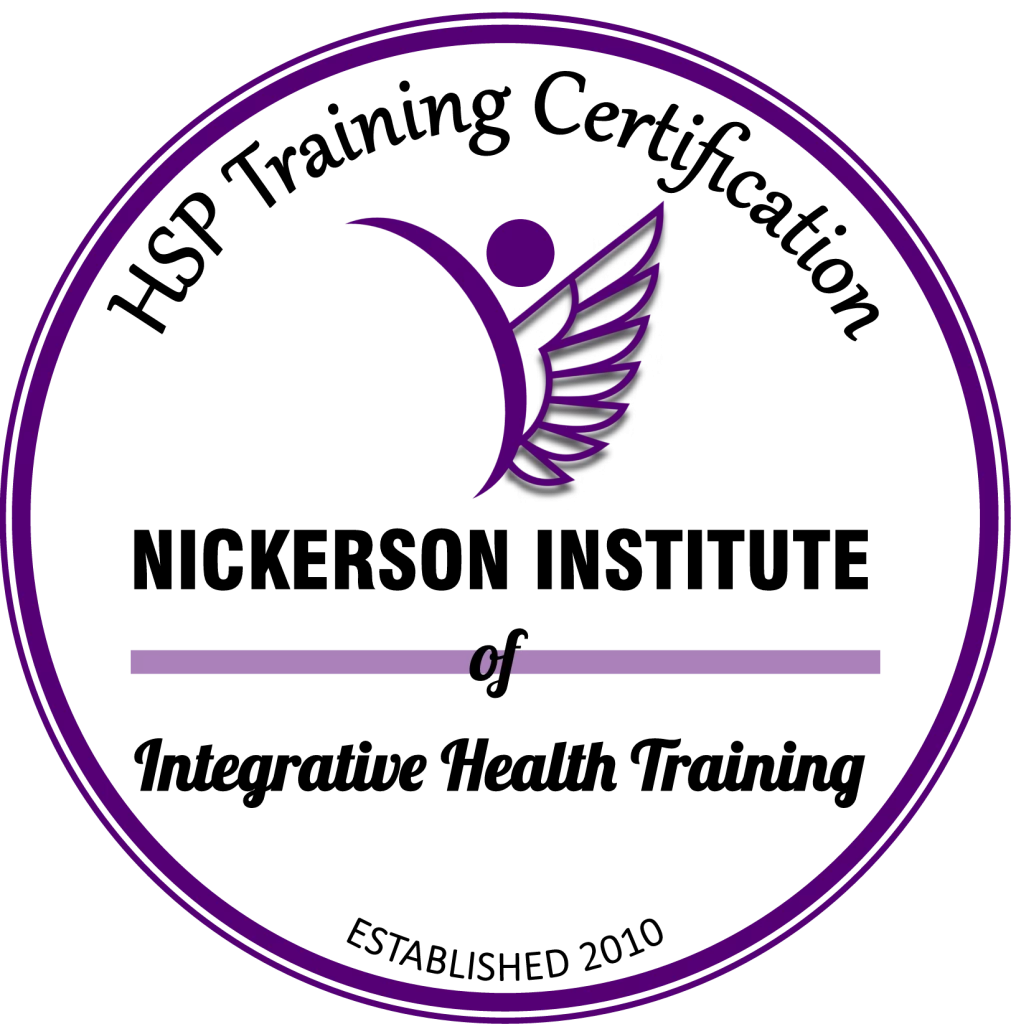 Become an HSP-Trained Coach with certification from the Nickerson Institute. This course is for professionals working with Highly Sensitive People. It covers various assessments, mistaken conditions, health-related issues, and challenges with identity, relationships, boundaries, as well as traditional/alternative therapies.
Session 1 – Overview of the Sensory Processing Sensitivity Trait
Session 2 — The Neuro/Physio of HSPs
Session 3 — The Psychology of HSPs
Session 4 — The Psychology of HSPs continued
Session 5 — Practical Habits and Self-Care
Session 6 — The Mental Health Professional / Care & Communication
Session 7 — Alternative Therapy Methods
Session 8 — Program Review
Check out this HSP certification course over at the Nickerson Institute's website. Please note that HSPJourney.com is an affiliate for this course. The proceeds from any sales go into maintaining our website.
Be sensitive, be free
*This post contains affiliate links and I will be compensated if you make a purchase after clicking on my links*