Table of Contents
Finding a therapist who understands the Highly Sensitive Person trait is possibly one of the best ways to impact your therapy goals. Once you've started learning about the Highly Sensitive Person trait as researched and documented by Dr. Elaine N. Aron in her book, The Highly Sensitive Person, it might become important to you to find a therapist or life coach who is an HSP or understands the Highly Sensitive Person trait. Many therapists, coaches, and people in the healing and helping professions are highly sensitive, which is very helpful for HSPs who are seeking support. We who are sensitive can support others who are sensitive because we understand the ups and downs that go with the territory. Overall, finding a therapist who understands the Highly Sensitive Person trait can be vital to reaching your goals for therapy.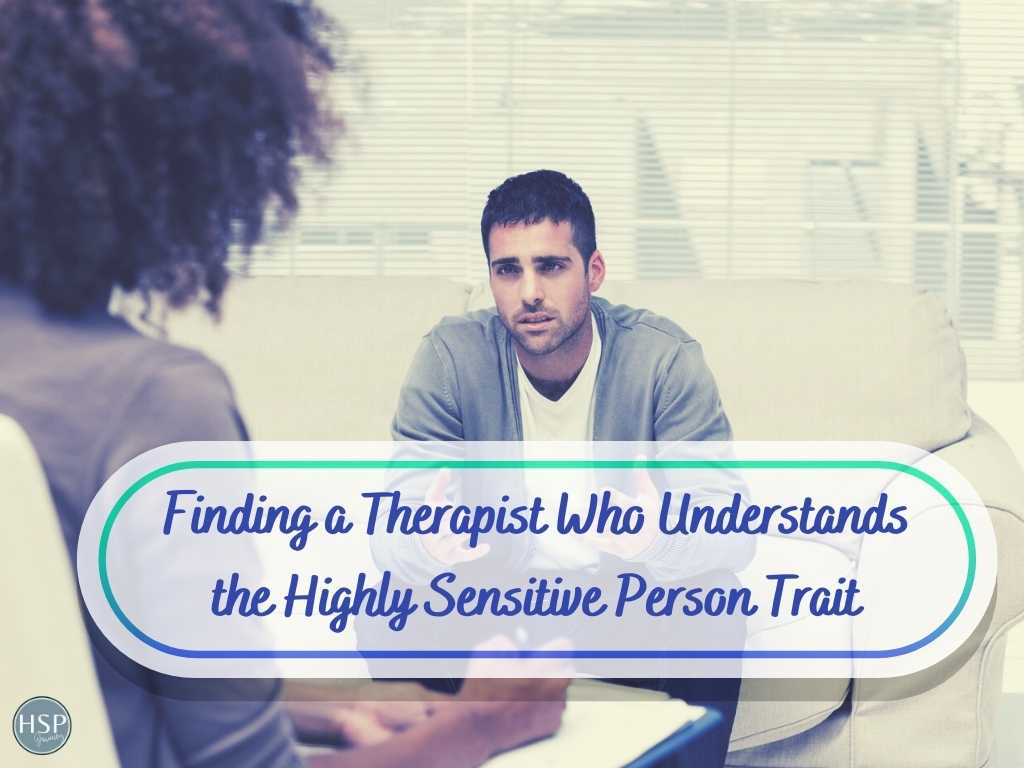 Therapists and Coaches Who Understand the Highly Sensitive Person (HSP) Trait
In recent years, more and more therapists and coaching professionals have sought to better understand the trait of sensitivity. Some have even put together extremely helpful online courses to help HSPs better understand their trait and to get firmly grounded in good psychological understanding and education. When a person better understands how they are wired, they can better approach mental health and well-being in a healthy way. There's nothing wrong with HSPs, they are simply wired differently than non-HSPs. In fact, 15-20% of the world's population is estimated to be highly sensitive.
What to Look for in an HSP Therapist or Coach
It's important to interview several therapists or coaches before you settle on one to work with. Most mental health professionals offer a free consultation of 20 or 30 minutes by phone, video, or in-person to get to know them and their style to see if they would be a good fit for you. Take advantage of this offer and think about it as though you are interviewing them. Prior to the meetings, make a list of the things you're looking for in a therapist such as:
Does the therapist or coach ask me questions and listen well to my responses?
Does the therapist or coach seem warm and interested in help me achieve my mental health goals?
What kind of techniques do they employ in their work (Trauma-Informed, EMDR, DBT, EFT, etc) and would these be best suited for my needs?
Do they have specific training to work with the Highly Sensitive Person?
Do they focus on helping people with trauma, or relationships, or entrepreneurs, or some other specific kind of client?
These are just a few questions to get you pointed in the right direction to finding a long-term relationship with a mental health professional who can help you achieve your goals and thrive.
How to Find an HSP Therapist or Coach
A small handful of HSP experts (many of who are mental health professionals for HSPs themselves) have really wonderful lists of therapists who are HSP-trained:
If you are already working with a coach, therapist, or medical professional, you can download this HSP informational PDF from Jule Bjelland's website (after signing up for her email list) that provides a brief description of the trait to inform and educate. This document can be useful for medical as well as mental health professionals.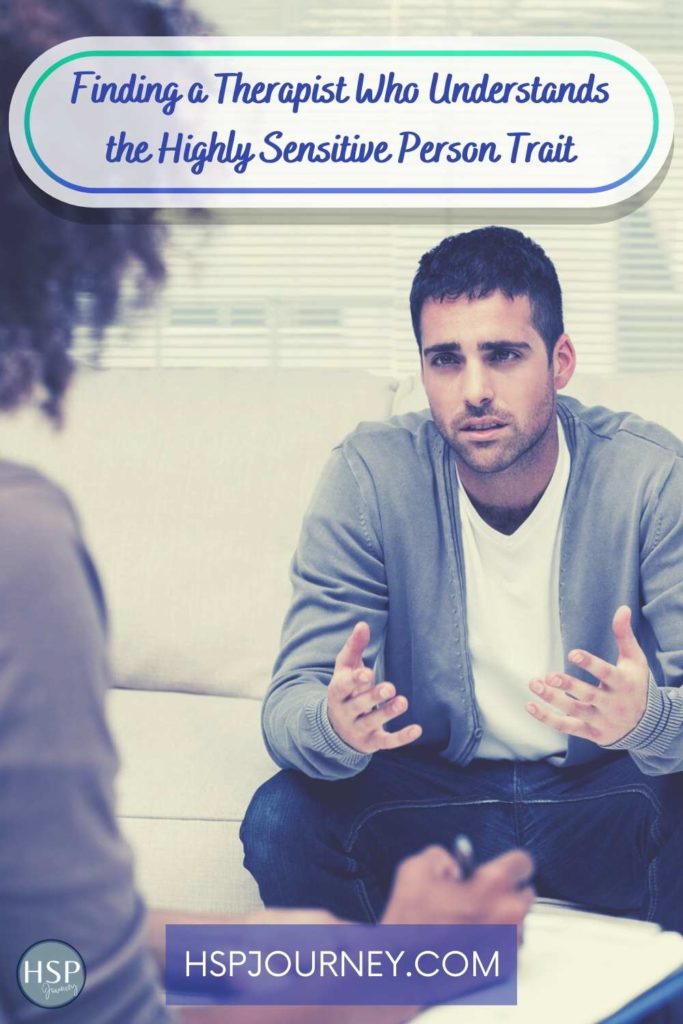 Don't be Afraid to Quit or Change if Your Therapist or Coach Isn't a Great Fit
If you interview someone and decide to work with them, yet two sessions in your intuition is telling you that it isn't what you want or need, please don't be afraid to quit or change therapists or coaches. It is so important that as a Highly Sensitive Person, you listen to your gut or intuition and put on the brakes if the relationship isn't meeting your needs. There are hundreds, possibly thousands of therapists who understand the HSP trait and can help you achieve your mental health goals. Do not be afraid to switch or change.
Lastly, many professionals have a sliding scale based on your income or financial needs.
Online HSP Therapy Can Work
HSPs can benefit from online therapy in a number of ways. The reduction in stimuli of being on Zoom can help because you don't have to travel to a physical location. You can light a candle, have water and tissues nearby, and even just use audio if your therapist approves this. BetterHelp offers affordable, online therapy through their app-based program. You meet with real licensed counselors and have access to them on a weekly basis via email and text.
Overall, HSPs can benefit greatly from therapy. Never has there been a better time to find the HSP resources you need to heal, recover, and grow.
How do I know if I'm a Highly Sensitive Person (HSP)?
This is a great question. Many people who are highly sensitive feel that they were not understood as children. They were frequently told they were too sensitive or cried too often. You can reference our list of HSP quizzes to see how you score and this can inform whether or not you are a Highly Sensitive Person.
Be sensitive, be free
*This post contains affiliate links and I will be compensated if you make a purchase after clicking on my links*