Many people have heard of the term Highly Sensitive Person but may not fully grasp the incredible strengths associated with this unique trait. Being a Highly Sensitive Person (HSP) isn't only about heightened emotional sensitivity; rather, it encompasses a range of amazing qualities that can contribute to a rich and fulfilling life. In fact, by claiming these ten incredible strengths of being a Highly Sensitive Person, you too can gain confidence and experience freedom in understanding your sensitivity trait.
As you read on, you'll discover the ten exceptional advantages of being a Highly Sensitive Person, ranging from heightened intuition and empathy to an innate appreciation for beauty and detail. Understanding these strengths can help you embrace your sensitivity with pride, and empower you to thrive in life's many challenges, fostering meaningful relationships and enriching experiences.
Recognizing and celebrating the incredible aspects of being an HSP is an important step to nurturing self-acceptance and growth. So, let's delve into the inspiring world of HSPs and unlock the power of your own sensitive nature.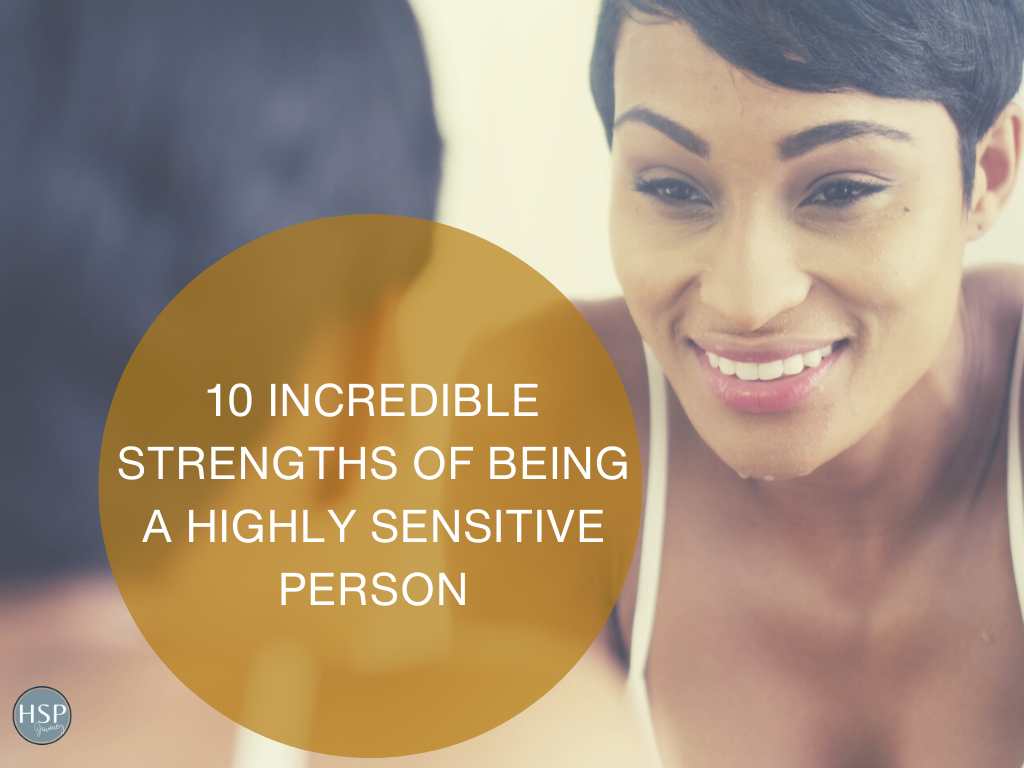 Table of Contents
Understanding Highly Sensitive Person (HSP)
A Highly Sensitive Person (HSP) is someone who possesses a heightened level of sensitivity due to a genetic trait known as Sensory Processing Sensitivity (SPS). As someone with this trait, you may experience an increased depth of perception, allowing you to feel and process emotions more deeply than others. Highly sensitive people are often extremely self-aware and can easily sense subtleties in their environment.
Your sensitivity can manifest in various ways, such as becoming easily overwhelmed by bright lights, loud sounds, or strong smells. It is essential to understand that being an HSP is not a disorder like Sensory Processing Disorder; instead, it's a natural variation in temperament.
As an HSP, your heightened perception of your surroundings allows you to pick up on even the smallest changes in the environment. It means you can quickly recognize when something is off or different, which is a valuable skill to have. While sensitivity is often misunderstood, remember that it is an innate quality experienced by roughly 15-20% of the population.
If you suspect you are an HSP, you can gauge your sensitivity level by taking the Highly Sensitive Person Scale (HSPS). This will help evaluate your level of sensory processing sensitivity and determine if you qualify as an HSP.
Being sensitive comes with both perks and challenges. On the one hand, you have a heightened sense of empathy and can create deep connections with others. On the other hand, overstimulation and a strong need for alone time can be common experiences.
In managing your HSP traits, it's crucial to create a balance in life. Establishing boundaries, practicing self-care, and finding ways to cope with overstimulation will ultimately help you embrace and thrive with your sensitivity.
HSP Strength #1 – The Brilliance of Sensitivity and Emotion
As a sensitive person, you have a natural ability to experience emotions deeply and vibrantly. Your emotional awareness makes it a breeze for you to empathize with others, tuning into their moods and offering compassion. This gift enables you to forge strong connections, as you can genuinely understand and validate others' feelings.
When you're in touch with your emotions, it allows you to self-reflect and cultivate self-compassion. Acknowledging and embracing a full spectrum of emotions, including shame, joy, and even depression, can be empowering. By fully experiencing them, you build resilience, create a healthy coping mechanism, and develop a robust emotional intelligence.
This heightened sensitivity also permits you to appreciate the subtleties of your surroundings in ways that others simply cannot. Whether it's the warmth of the sun's rays on your skin or the nuances of a thought-provoking discussion, you can easily perceive and value those little treasures of everyday life.
Keep nurturing your emotional brilliance, and you'll continue to reap the benefits that only a Highly Sensitive Person can. Remember, your emotions are your strength, and they allow you to engage with the world in a beautifully unique way.
HSP Strength #2 – The Power of Perception
Your power of perception gives you a unique advantage in the world around you. Your heightened response to stimuli allows you to truly connect with your environment and the people in it.
You have the uncanny ability to pick up on the slightest sounds or changes in your surroundings. This keen sense of attention to detail helps you to be more aware of both obvious and hidden aspects of your environment. By noticing and interpreting these external stimuli, you're able to gain new insights and perspectives on situations, making you an invaluable asset in various settings.
In addition to picking up environmental stimuli, your sensitivity also enables you to recognize subtleties in the emotions and actions of others. This can lead to stronger connections and relationships, as you have a greater understanding of the people around you. Your natural inclination to pay close attention to detail also allows you to empathize and offer valuable advice to friends, family, and even colleagues.
When it comes to problem-solving or decision-making, the Highly Sensitive Person's ability to notice intricate details often leads to unique and creative solutions. By drawing on your strengths in noticing subtleties and connections others might miss, you're better equipped to address challenges and overcome obstacles in your own life as well as helping others to do the same.
So, embrace your powerful perceptiveness and continue being the sensitive and strong person you are. Your extraordinary attention to detail and ability to connect with your surroundings and people make you a truly unique and valuable individual.
HSP Strength #3 – Empathy: A Core Strength
You possess a remarkable ability to empathize with others, did you realize this? Your empathetic nature allows you to understand people's emotions, thoughts, and experiences on a deeper level. This understanding stems from your heightened activity of mirror neurons, the cells in your brain that help you feel connected to others and better comprehend their experiences.
Your empathy creates a strong sense of connection to those around you. It enables you to see the world from someone else's perspective and respond with kindness and genuine concern. This ability is not only highly valuable in personal relationships but also in professional settings where it helps foster collaboration, teamwork, and open communication.
Moreover, being empathetic pushes you to act with kindness towards others. Your sensitivity to their emotions can propel you to be a source of encouragement, comfort, or solace in difficult times. This kind and compassionate nature is not just commendable, but it also contributes to more understanding environments and stronger bonds among people.
In summary, your extraordinary empathetic abilities as an HSP can lead to deeper connections, a greater understanding of others, and the overall spread of kindness. Embrace this core strength and continue to nurture it, as it can make a significant difference in both your life and the lives of those around you.
HSP Strength #4 – Harnessing the Power of Intuition
Another key sensitive gift you possess is a natural gift: the power of intuition. Your self-awareness and sensitivity to your inner voice enable you to gain insight into situations and people that others might miss.
Your heightened intuition can be harnessed as a valuable tool in decision-making. Since you are more in tune with your intuitive responses, you can use this insight to navigate your choices with ease. Trusting your intuition allows you to make decisions that align with your values and instincts, leading to more satisfying outcomes.
However, it's essential to find a balance between intuition and overthinking. Being highly sensitive often means you are prone to analyzing situations more deeply. This can sometimes lead to getting stuck in your thoughts and finding it challenging to move forward. Try not to let overthinking hold you back – instead, use your unique sensitivity to channel your intuition confidently.
As you practice following your intuitive instincts, remember to stay grounded in your self-awareness. Being in touch with your emotions and thoughts will enable you to differentiate between genuine intuition and mere overthinking. Through this approach, you'll grow to trust your natural abilities and ultimately harness the incredible strengths that come with being a Highly Sensitive Person.
HSP Strength #5 – Understanding and Handling Stress
You may have noticed that stress affects you more intensely. It's important to recognize the signs of stress and anxiety so you can take steps to manage them. By practicing various self-care techniques, you can prevent feeling overwhelmed or overstimulated, ultimately protecting your mental health.
To begin with, it's crucial to identify the factors that trigger your stress. This could include work deadlines, social situations, or even sensory input like loud noises. Once you're aware of these triggers, you can actively work to create a calming environment to reduce their impact on your daily life.
Next, consider incorporating self-care practices into your routine. This can mean carving out time in the day for activities that soothe and recharge you. Some examples include:
Engaging in mindfulness exercises such as meditation or deep breathing
Prioritizing physical movement through activities like yoga or walking in nature
Ensuring you're getting enough rest by establishing a consistent sleep schedule
Structuring your day with breaks and downtime is essential to avoid overstimulation and burnout. Remember to communicate your needs with those around you, like setting boundaries at work or asking for quiet time with family and friends at home.
Additionally, don't be afraid to seek professional support if you find your stress and anxiety are becoming too hard to manage on your own. A mental health professional can provide guidance and tools tailored specifically to your unique needs as a sensitive, empathic person.
By acknowledging your stressors and taking proactive steps to care for your mental well-being, you'll be better equipped to handle the challenges that life may throw at you. Embrace these strategies as a valuable part of your journey toward greater self-awareness and personal growth.
Free HSP Webinar on Sensory Overload
Sensory Overload tends to be one of our biggest challenges as HSPs. It is when our senses take in more information than our brain can keep up with processing. You might be surprised that it is often the culprit of symptoms of emotional reactivity, anxiety, irritability, sleep issues, exhaustion, and even loss of productivity, creativity, and focus. What makes it extra hard is that the world isn't set up for those of us with high sensitivity. Have you been challenged by your sensitivity and labeled as "too sensitive" or "overly emotional"? Do you know how Sensory Overload impacts you? Join me to learn more and uncover solutions that will help you thrive to your fullest level of wellness.
Sensory Overload & The Highly Sensitive Person Webinar with Julie Bjelland
HSP Strength #6 – High Sensitivity in Relationship Dynamics
You and your sensitive self bring unique strengths to your relationships. One of these is your ability to communicate effectively. You are likely to pick up on subtle cues in your partner's expressions and body language, which allows you to respond to their needs quickly. This heightened awareness not only helps you understand your partner better, but it also fosters intimacy and connection.
Another strength that you possess is the ability to provide meaningful feedback. When discussing matters with your partner, you can reflect deeply on the situation, helping both of you to see the situation from different perspectives. Your high sensitivity aids you in expressing your thoughts and feelings clearly and compassionately, which ultimately promotes open and honest communication.
Furthermore, you are receptive to criticism and able to reflect on your actions without getting defensive. This willingness to examine your behavior and make adjustments as needed positively affects your relationships. It shows your partner that you care about their feelings and are committed to making improvements.
In conclusion, being a Highly Sensitive Person can enhance your relationship dynamics in many ways. From effective communication and providing valuable feedback to being open to criticism and self-reflection, your sensitivity can be an asset to building strong, healthy connections with others. Remember to embrace your unique strengths and approach your relationships with a sense of openness and curiosity.
HSP Strength #7 – Strength in Professional Settings
As a compassionate person, you possess remarkable strengths that are advantageous in various professional settings. Your keen awareness of emotions, empathy, and ability to process information in-depth, make you a valuable asset in the workplace.
In your work environment, you can quickly pick up on the needs and concerns of your colleagues, managers, and clients. This allows you to build strong relationships and work harmoniously, fostering a positive atmosphere that boosts productivity and satisfaction among team members.
During meetings, you're able to listen attentively and show genuine interest in others' ideas, making it easier for you to understand and respect different perspectives. You can also clearly articulate your thoughts, which aids in effective communication with fellow professionals.
Your heightened sensitivity proves useful in leadership roles as well, given you possess the ability to identify potential issues and navigate through complex situations with ease. Furthermore, your natural understanding of people's emotional states helps you become a compassionate and supportive leader who empowers the team.
When it comes to accommodations in the workplace, your empathetic nature enables you to advocate for yourself and others in need. By thoughtfully expressing your concerns, you contribute to creating a more inclusive work environment that allows everyone to thrive.
Remember, being a sensitive person brings unique strengths to the table in professional settings. Embrace these qualities and let them shine, as they contribute immensely to your career success and the success of your team.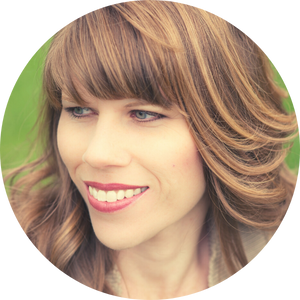 Looking for an HSP-Certified coach to help you align your life with your priorities?
Through my Highly Sensitive Person (HSP) certification with the Nickerson Institute, as well as being an HSP, I offer HSP coaching to develop specific goals around your HSP needs. We HSPs frequently deal with anxiety and overstimulated nervous systems that prevent us from achieving peace and attaining our life goals. HSP coaching with me includes a detailed review of your sensitivities and a mutually-desired plan for growth and management of this superpower to shift negativity and begin seeing yourself as the hero of your own story.
HSP Strength #8 – Creativity and Passion: The Gift of Sensitivity
Your gift of sensitivity allows you to experience beauty and pleasure in unique ways. Your heightened senses catalyze inspiration in various creative outlets like art, music, and writing. Engaging with these creative forms can bring you a true sense of satisfaction and joy.
Your passion for the world around you, combined with your ability to notice subtleties, can greatly contribute to your growth as an artist or a creative individual. By tuning into your emotions and feelings, you can express them through your craft. This, in turn, allows others to experience and appreciate your unique perspective.
Sensitive individuals like yourself cherish values, ethics, and moral principles more profoundly. Your deep connection with your values can be a driving force behind your creativity and artistic work. By using your talents, you can contribute to making a positive impact, thereby intertwining your passion for art and your desire to bring about change.
Being a Highly Sensitive Person opens the door to a world of creativity and passion that can enhance your life, allowing you to explore the depths of your emotions and your desire for growth. Embrace your sensitivity as a powerful tool in your creative journey, and let it inspire you to share your unique perspective with the world around you.
HSP Strength #9 – Deeper Connection to Nature
You tend to have a deeper connection to nature due to your sensitive nature. You may observe and appreciate the beauty of natural surroundings more than others. The colors of a sunset, the sound of rustling leaves, or the smell of rain can create a powerful response within you. This strong connection allows you to experience the environment in a unique and enriching way.
Being in tune with nature, you find that spending time outdoors rejuvenates your energy. Whether you are going for a walk in a nearby park or hiking in the wilderness, being close to nature helps you feel grounded and at peace. Connecting with the natural world can offer stress relief and solace in chaotic times.
Your heightened sensitivity also extends to animals. You may find that you have an innate ability to understand and empathize with them. This deep connection often leads to forming strong bonds with pets or being drawn towards animal-based causes. Wildlife conservation, animal rights, or simply enjoying the company of a furry companion might be particularly meaningful to you.
By embracing your sensitivity and deep connection to nature and animals, you can create a balanced and fulfilling life. So, allow yourself the time to appreciate the wonders of the natural world and develop strong bonds with its incredible inhabitants.
HSP Strength #10 – High Sensitivity: Challenges and Opportunities
Being sensitive means that you experience the world vividly and intensely. Your heightened senses and deep emotions can often be both challenging and rewarding. While it may sometimes feel overwhelming, embracing your sensitivity can lead to wonderful opportunities for growth and self-discovery.
As an HSP, you may face challenges such as feeling easily overstimulated and needing more downtime than others. This can cause difficulties in social situations, especially if friends or family don't understand your needs. To cope with these challenges, it's important to seek out social support from understanding individuals who can empathize with your sensitivity. Consider exploring therapy or coaching, as these can provide key insights into managing your unique needs and challenges.
Your high sensitivity also comes with many opportunities. HSPs often possess a profound sense of purpose, born from their powerful inner lives. By tapping into this drive, you can find meaningful work, relationships, or creative endeavors that align with your passions and values.
Your heightened intuition and empathy make you highly attuned to the feelings of others, which can be considered a gift. As an HSP, you can use this emotional intelligence to foster strong connections with those around you, while also offering valuable support and understanding to others. Keep in mind the importance of balancing this with self-care, as overextending yourself can lead to emotional burnout.
In moments of quiet contemplation or withdrawal, you might find surprising revelations and ideas. By taking the time to reflect and process your emotions, you can cultivate a strong sense of self-awareness that can be useful in navigating life's ups and downs.
By acknowledging and embracing both the challenges and opportunities that come with high sensitivity, you can harness your unique strengths as an HSP to find fulfillment in all aspects of your life.
Frequently Asked Questions
What are common strengths in highly sensitive individuals?
As a Highly Sensitive Person (HSP), you might possess several strengths, such as deep empathy, attentiveness to details, and strong intuition. Your sensitivity allows you to notice subtle changes in your environment, making you highly perceptive and observant.
How can sensitivity influence emotional intelligence?
Your sensitivity allows you to better understand and process your emotions, contributing to higher emotional intelligence. This skill can be beneficial in various aspects of life, such as interacting with others, managing conflicts, and making well-informed decisions based on your emotions and those of others.
What self-care practices benefit HSPs?
As an HSP, prioritizing self-care is crucial. Some helpful practices include spending time alone to recharge, creating a comfortable and quiet space at home, engaging in mindfulness exercises like meditation, and establishing boundaries with others to preserve your energy.
Are there any unique talents associated with being an HSP?
Being an HSP can be associated with various talents, such as creativity, active listening, and problem-solving. Your sensitivity to the world around you allows you to tap into your creative potential, find innovative solutions to problems, and empathize with others' experiences, making you an excellent listener and communicator.
How can sensitivity be an advantage in relationships?
In relationships, your sensitivity can help you to be more attuned to the needs and emotions of your partner, allowing for a deeper understanding and connection. This empathic nature can lead to better communication and a strong foundation for enduring and healthy relationships.
What are the positive aspects of being highly sensitive to stress?
While being highly sensitive to stress can be challenging, it also provides growth opportunities. As an HSP, you may be more aware of your limits and needs, which can lead to better stress management techniques and stronger resilience when facing difficult situations. By embracing your sensitivity, you can transform it into a source of personal growth and empowerment.
Be sensitive, be free
*This post contains affiliate links and I will be compensated if you make a purchase after clicking on my links*