Table of Contents
You might be wondering if you're an empath. You might also ask whether a Highly Sensitive Person (HSP) and Empath are in fact the same things. We have shared the differences between the two in this blog post. While they share many similarities, there are a few key differences. Dr. Judith Orloff is a medical doctor and guru who works with HSPs and Empaths, has an incredible online course for empaths, and has many books on the subject. Dr. Orloff defines an empath as one being highly sensitive and having specific traits in addition to being sensitive. Most recently, Dr. Orloff released a new book called, Affirmations for Empaths: A Year of Guided Journaling. This book features quotes by Dr. Orloff with lined blank pages to fill in with your own thoughts.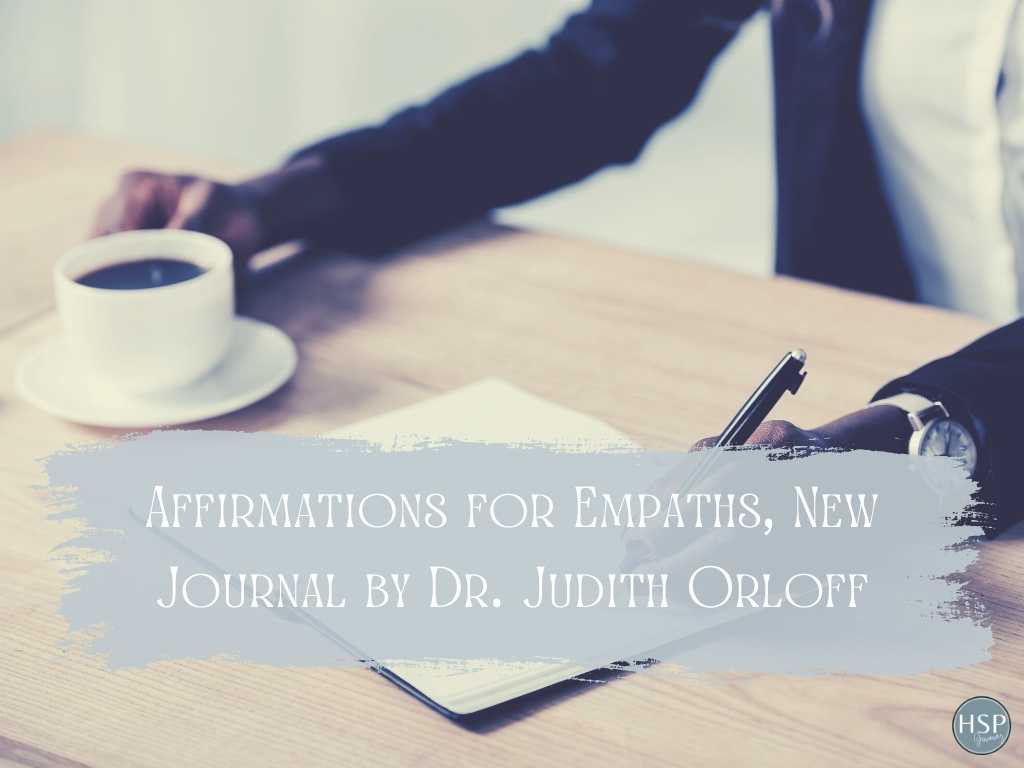 Her helpful book, The Empath's Survival Guide: Life Strategies for Sensitive People, is a primer on what an empath is if you'd like to know more. Journaling is a great way to learn more about yourself. It can be tough to carve out time for introspection, but it is a vital part of being at peace with yourself as an empath. Often, empaths and Highly Sensitive People feel at odds with the world around them. Things are too loud, people too abrasive, friends are not understanding enough; we feel quite deeply and have vast needs for relationships and work that are rich with depth and meaning.
Nurture Yourself Through Journaling with Affirmations for Empaths Book
Taking time to meditate, be still, thinking, experience, smell, taste, and just be are vital for empaths and HSPs. When you set aside some time to affirm your empathic qualities through journaling, you will find that you feel more grounded, confident, safe, and protected. You can guard your tender self knowing that in your sensitivity, you can be strong and sure of who you are.
Balance Yourself Through Journaling with Affirmations for Empaths Book
It's easy to go down the road of self-depreciation when it seems like no one understands your sensitivity trait or empathic nature. When you take time to center yourself through positive self-care, often, it's possible to reverse the slide downhill and regain strength and confidence. Dr. Orloff's book, Affirmations for Empaths, can help with a general self-care and be one tool in your arsenol of self-care tactics.
Be sensitive, be free
*This post contains affiliate links and I will be compensated if you make a purchase after clicking on my links*