Books help us uncover knowledge and often are the most helpful way to learn about the Highly Sensitive Person trait. Parenting Highly Sensitive children is hard and books can offer insight, help, and advice on best practices to work into our parenting arsenal. Highly Sensitive Children (HSC) often require more attention, more guidance, and more help as they navigate a world filled with stimulation.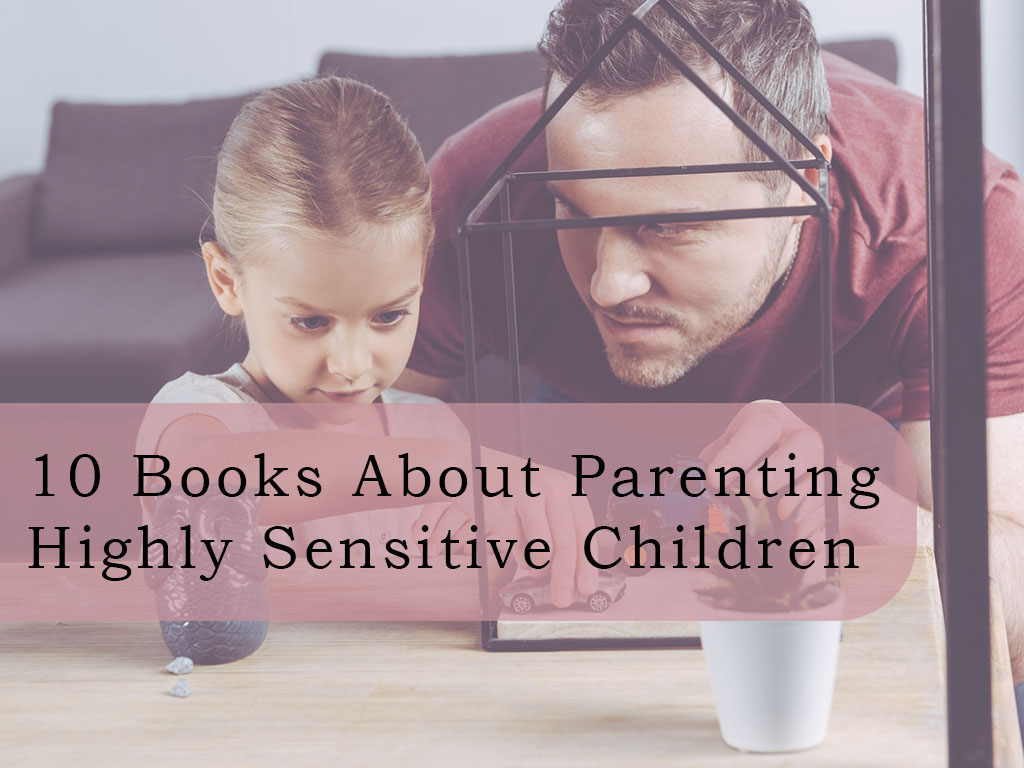 Table of Contents
Each of these ten books offers insight and help in the parenting of highly sensitive kids:
Parenting is the most valuable and rewarding job in the world, and also one of the most challenging. This is especially true for highly sensitive people. Highly sensitive parents are unusually attuned to their children. They think deeply about every issue affecting their kids and have strong emotions, both positive and negative, in response. For highly sensitive people, parenting offers unique stresses—but the good news is that sensitivity can also be a parent's most valuable asset, leading to increased personal joy and a closer, happier relationship with their child.
The bestselling author and psychologist whose books have topped 240,000 copies in print now addresses the trait of "high sensitivity" in children–and offers a breakthrough parenting guidebook for highly sensitive children and their caregivers.

With the publication of The Highly Sensitive Person, Elaine Aron became the first person to identify the inborn trait of "high sensitivity" and to show how it affects the lives of those who possess it. Up to 20 percent of the population is born highly sensitive, and now in The Highly Sensitive Child, Aron shifts her focus to highly sensitive children, who share the same characteristics as highly sensitive adults and thus face unique challenges as they grow up.
Does your son tend to be disturbed by loud noises, violence, and crowds, fearful of new situations, easily hurt by criticism, or hesitant about playing aggressive games? Your son may be one of the 20 percent of all boys with a finely tuned nervous system. Our sensitive boys tend to be creative, kind, and gentle, appreciating beauty and feeling love deeply. Therefore, it's particularly challenging for sensitive boys to grow up in a culture where boys are taught to act tough, aggressive, and unemotional.
In this groundbreaking book, psychologist Ted Zeff explores the unique challenges of sensitive boys, showing parents, educators, and mentors how to help sensitive boys grow into strong, happy, and confident men. Dr. Zeff offers practical advice on how to help your son increase his self-esteem and thrive in the family, at school, with friends, and in sports.
It's not easy to be a highly sensitive child. Nor is it always easy to raise, care for, guide and teach a highly sensitive child. Because the highly sensitive child experiences the world a little differently, and that can be difficult to understand. This simple nutshell guide book aims to help you experience the world from the child's perspective so that you can better understand them and help them to grow and thrive. In this simple, concise guide I distill the reams of information available on the highly sensitive child so that you can get the knowledge you need quickly and easily. Foreword from Elaine N. Aron, Ph.D. author of the worldwide bestsellers The Highly Sensitive Person and The Highly Sensitive Child:
"As the author of this truly brilliant little book, James Williams explains that he is not an academic or a psychologist. I am simply a man who feels very passionately about the subject. He is highly sensitive and so is one of his daughters, and he writes about sensitivity with both simplicity and depth. His sensitivity also shows in his book's briefness. Caregivers of children need an author to get to the point so they can go get groceries, pick up the kids etc. James's book can be read in an hour, yet it has charming examples as well as great suggestions and a full, scientifically accurate description of the trait. James is reaching out to all parents, carers, and teachers of sensitive children, and whether through this book or on his website, he is a wonderful resource."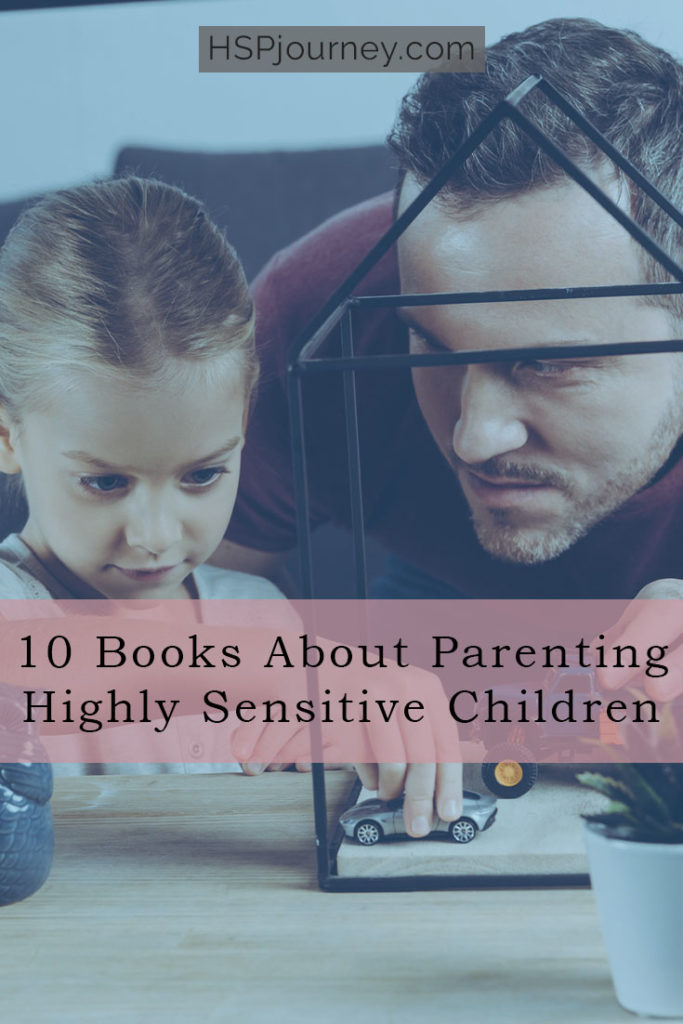 If you're wondering, "How can I help my highly sensitive child turn their uniqueness into a competitive advantage and grow into happy human beings?". Then, keep reading. Is your child overly emotional or frequently crying? Do you need some practical solutions to deal with his/her tantrums and reassurance about how to best foster her/his uniqueness? Every highly sensitive child is unique, but there are several characteristics that all HSCs share, and understanding them is critical for managing easily your daily life. I perfectly understand that raising a highly sensitive child in today's world is difficult, and you may have many doubts about how to better help them, how to comfort them, and what to do and not do in difficult situations.
Many parents still believe this LIE: The world is a tough place, and to be successful, children have to grow up tough too. Those who are sensitive are curled up like a leaf.
That's a lie because…sensitivity is not an obstacle to success, but actually a shortcut! Except that in children it (sensitivity) presents itself as a series of problems, such as anxiety, tantrums, insomnia, and social issues. If you're an HSC parent and want your child to be successful, the worst thing you can do is try so hard to make your child the same as everyone else. What you need to do instead is cultivate your child's gift.
"Raising an Emotionally Sensitive Child" can be your savior in this highly challenging journey. High sensitivity (HS) is a hereditary trait that affects about 20% of the world's population. High sensitivity is misconstrued as a flaw, although Highly sensitive people are highly capable, conscientious, and alert people who are more sensitive to their surroundings and others' feelings than most people.
Ms. Rosenshein provides a hands-on approach for helping you and your highly sensitive child. In Parenting the Highly Sensitive Child you will find solutions that work and are easy to apply to home life, school life, and your child's emotional world. You will also learn: What a highly sensitive child is and how it ties into ADHD The four types of sensitive children tips and tools for helping your sensitive child make it in a less than sensitive world.
Some children can walk into a room and feel "the vibe" instantly in their body. Others may tune into an unspoken family conflict, or tell someone to "be careful" before stumbling into an unknown situation. These may seem to be the normal human qualities of intuition and empathy, but in highly intuitive children (and adults), such traits are supercharged. Growing up in a culture that favors the rational and the five senses can be difficult for gifted children. This book shows parents, teachers, and therapists how to help them — and those around them — embrace and exercise their gift. The Highly Intuitive Child covers a wealth of topics including how to easily identify the intuitive child; how life is different for them; the 10 skills they must master before leaving home; the connections between neuroscience and intuition; what other cultures can teach us about supporting intuitive children; "indigo" children; success stories; and much more.
As a caring parent, it is your priority to understand if your child is among the 20% of children born with a nervous system highly aware, and quick to react to everything. As a psychotherapist specializing in supporting children ages 3 to 17, Lara Clegg has written this book to help Highly Sensitive Children and their parents (whether they are highly sensitive themselves or not) make the most of this magnificent gift.
Be sensitive, be free
*This post contains affiliate links and I will be compensated if you make a purchase after clicking on my links*