Table of Contents
The past three years have taught us so much about leadership, self-care, how valuable everyone's story is. As we emerge from lockdown to a well-rounded life, many Highly Sensitive Leaders have found that they need to speak up and step out of their comfort zones in myriad ways. Speaking and leadership skills for the HSP are no longer optional, they are integral.
The lockdown allowed us to slow down and reflect on where we are in our lives. Is where we are, meeting our needs? Are we taking time to address the gaps and act on the opportunities? Navigating as an HSP leader today has pivoted due to five generations of people in our workforce, a change in what the team environment looks like, and being isolated from each other for almost three years. A large part of the changes needed center around communication and managing the changing environment in which we work.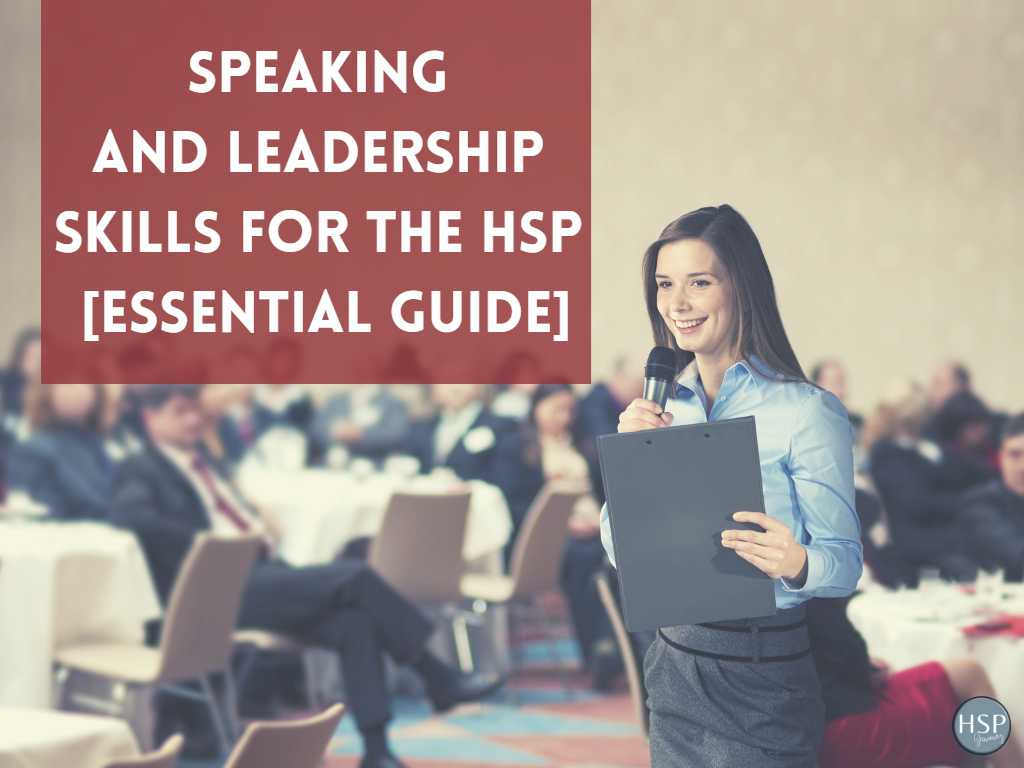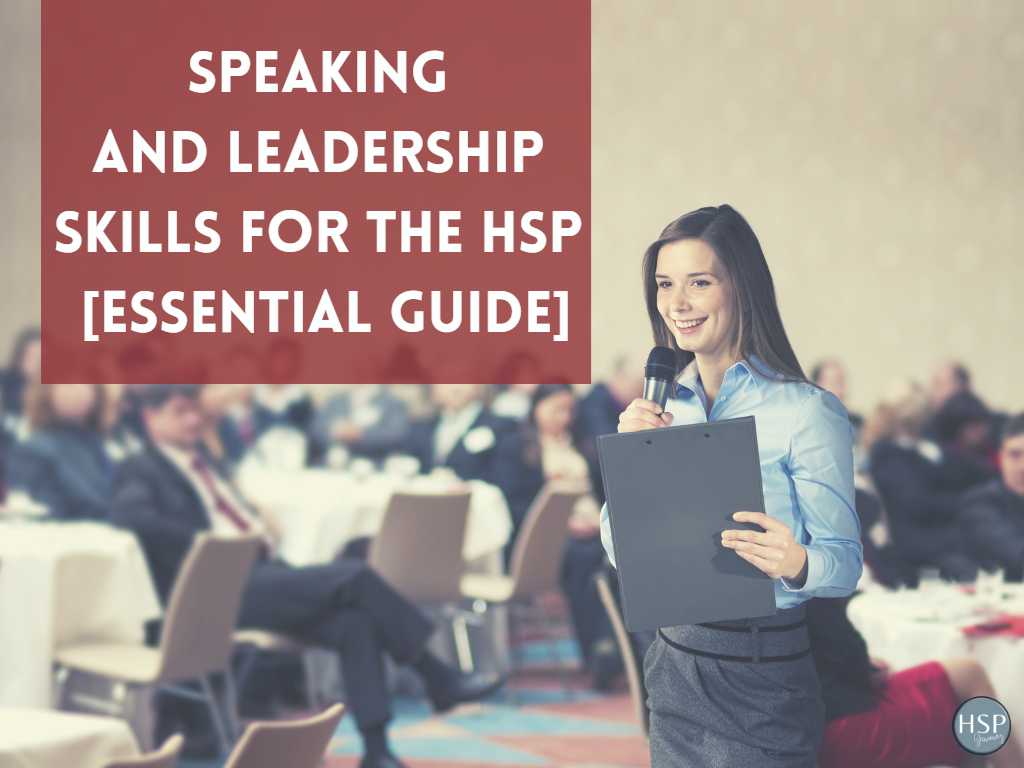 Challenges of Self-Confidence and Self-Worth for HSP Leaders
As I meet with many great entrepreneurs through my Find Your Leadership Confidence podcast, I see their journey to get through events that challenge their self-worth and self-confidence. As our conversation evolves, we can unpeel the onion to see the layers of past experiences that influence our feelings and keep us sometimes stuck where we are today. In a Ted Talk by Daniel Kahneman, psychologist, Nobel Prize winner, and one of the founders of behavioral economics, he explains how our experiences and memories can be different. Our brain provides us with memories which is a mechanism for us to plan for what we might do in the future.
Performance and the HSP Leader
For example, my youngest daughter, at four, was in a ballet recital at her daycare. She is a Highly Sensitive Person and enjoys life to the fullest – even at four. They had one group dance at the recital, and she was the last in the line. They were to end the one dance with them dancing in an open circle and holding hands with my daughter. Sheer joy was on her face as she danced around faster and faster. At four, all she was thinking was – Go Faster! She did, and suddenly the well-organized and choreographed dance became a whip for the team around the dance floor. The next thing that happened would be the first layer of her onion that changed her for many years. The instructor grabbed her from the line and the dance recital. In front of family and friends, she sat on the floor and cried. From that point on, any mention of team sports was immediately rejected. Any idea of speaking in front of the room brought up those memories and met with fear.
Recognizing HSPs in the Workplace
Have you ever felt that way? Most of us push down those memories and believe they are forgotten. Then we find ourselves in situations where we might feel compelled to speak or volunteer but find excuses to get out of it. Your manager informs you that you must give a five-minute update to the team and the nerves and anxiety kicks in. As a team leader, it is vital to recognize whether your team members are highly sensitive people.
Observe their reaction to the request,
be sure you're using empathy and active listening to find a way to empower them with your belief in them. You did not ask them because you wanted them to fail but rather because you believed they could do it.
I suggest running through it with them (high level). It only takes a few minutes, but when they speak to the group, it will be familiar because they rehearsed it in advance.
Also, be that supportive face in the room as they present. It is a tremendous boost for the speaker.
Another method could be to get them connected with a mentor to practice with them or have them hire a coach or join Toastmasters. Either suggestion will help them grow their confidence.
Know Your Audience as HSP Leaders
As a speaker and thought leader, you've heard that you should always know your audience. Even if you are not highly sensitive, you should still be aware of your surroundings.
If time permits, network a bit before you present.

The networking will allow you to assess where they are coming from and what they hope to acquire from your talk.

Actively listen to them to hear their pain points so you can connect to them emotionally and authentically.
As you speak to them, keep it conversational, which allows you to have a tone that engages, intrigues, and energizes them to act and meet their needs. I can recall a workshop I conducted a few years ago and had my agenda planned. Some casual conversations before the workshop provided some valuable insight. It uncovered a lot of anxiety and self-doubt. While the content was addressing those pain points, I knew I had to take it to the next level.
To create a safe environment for them to be vulnerable.

Going first, and sharing my vulnerability and story
It allowed me to pivot the lessons to be more targeted to their why's.
It was impactful for the group to connect to the content directly.
It wasn't the content that changed; it was how I delivered it.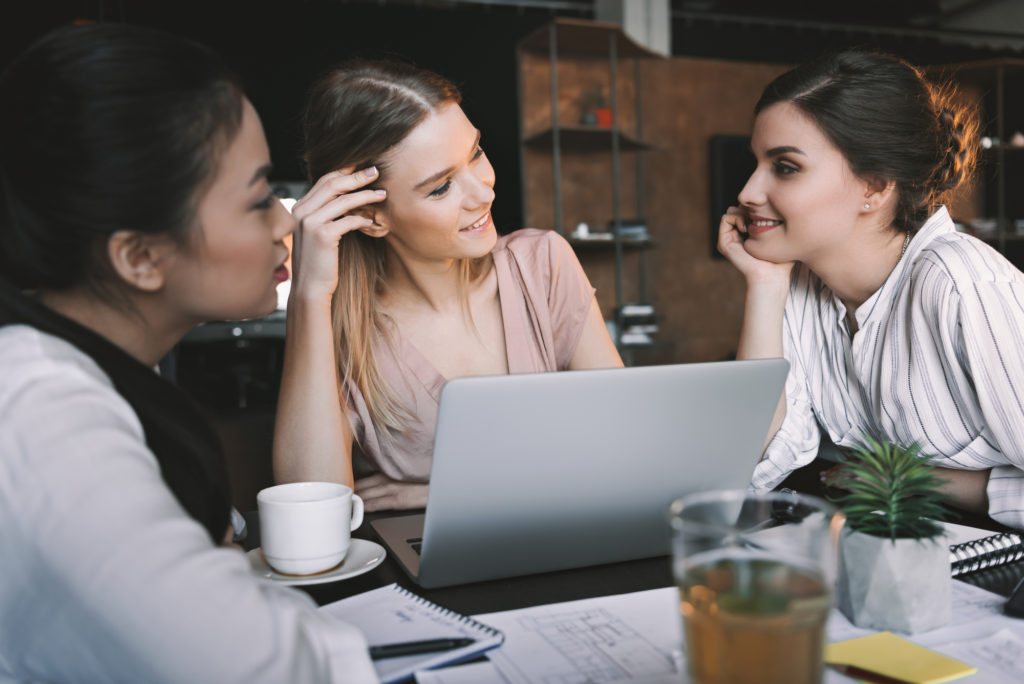 The Power of Your Highly Sensitive Voice
How are you delivering your talk or message? Is it engaging? Is it filled with empathy and energy? Are you allowing yourself to be vulnerable and genuinely actively listening to the feedback that the audience shares? The thought leaders in the twenty-first Century must lead with their hearts, head, and hands as servant leaders.
Empathy and emotional intelligence will be two tools you will want to use often to build strong relationships with your audience. They need to know you understand where they are coming from and where they want to go. They need to know you get their pain points and can provide a listening ear and sound guidance. When speaking, give yourself permission to be vulnerable and tell stories in which your audience will see themselves. It shouldn't be all about you.
Think about some commercials you've seen in the past. The commercial moved you to tears in that one minute or bent you over with laughter. What they were selling did not matter as much as those telling the story in a way that made you feel something. Making your audience feel something takes practice, but in the end, it is worth it for those who want to grow and develop as successful leaders in the twenty-first century. Recognizing highly sensitive people in the workplace, in your community, and even uncovering your own needs as an HSP can greatly benefit you as an HSP leader.
Lauren Hunter, owner and editor-in-chief of HSPJourney.com, was recently interviewed by Vicki Noethling on The Find Your Leadership Confidence Podcast: Lauren Hunter on Highly Sensitive People (HSP).
How do I know if I'm a Highly Sensitive Person (HSP)?
This is a great question. Many people who are highly sensitive feel that they were not understood as children. They were frequently told they were too sensitive or cried too often. You can reference our list of HSP quizzes to see how you score and this can inform whether or not you are a Highly Sensitive Person.
Be sensitive, be free
*This post contains affiliate links and I will be compensated if you make a purchase after clicking on my links*