Table of Contents
Bittersweet: How Sorrow and Longing Make Us Whole (Crown, 2022) is a new book by Susan Cain that details the role of sadness and beauty in sorrow as critical components of a happy life. If you're more of an optimistic or extroverted HSP, you might not fully understand what this book captures. This new book doesn't bill itself as a book for the Highly Sensitive Person, but let me tell you, as an HSP, many of us are wired to notice the subtleties in music, to appreciate the sorrowful songs, and to notice the hurt and broken people around us. It's both a curse and a gift, I can safely say.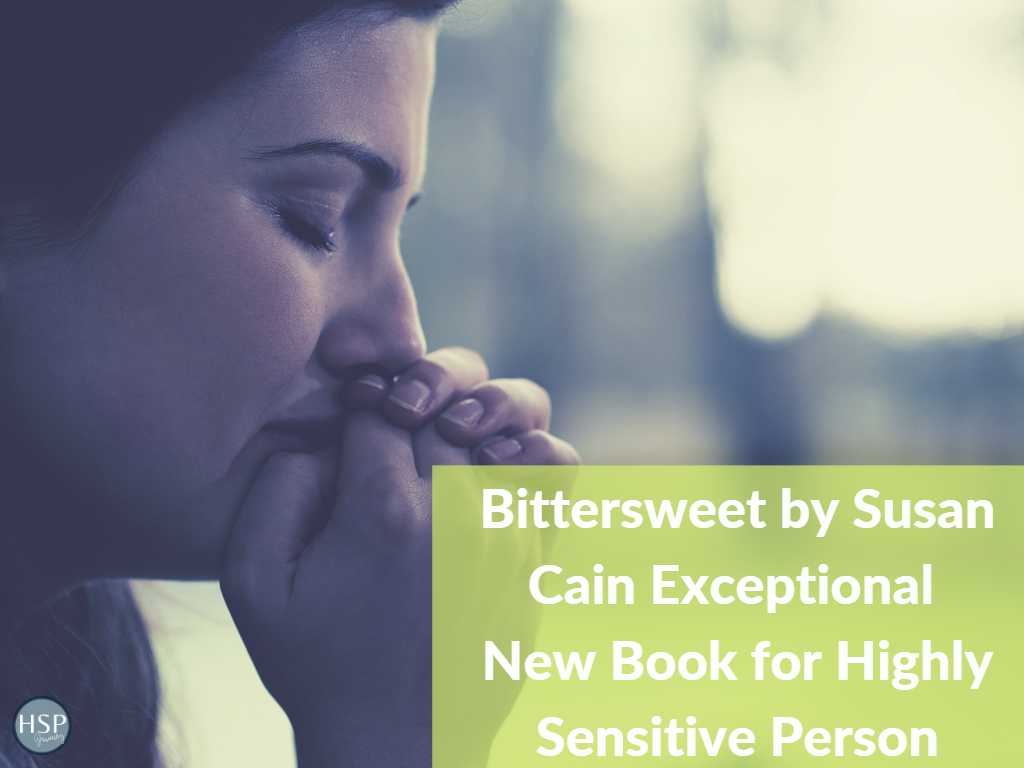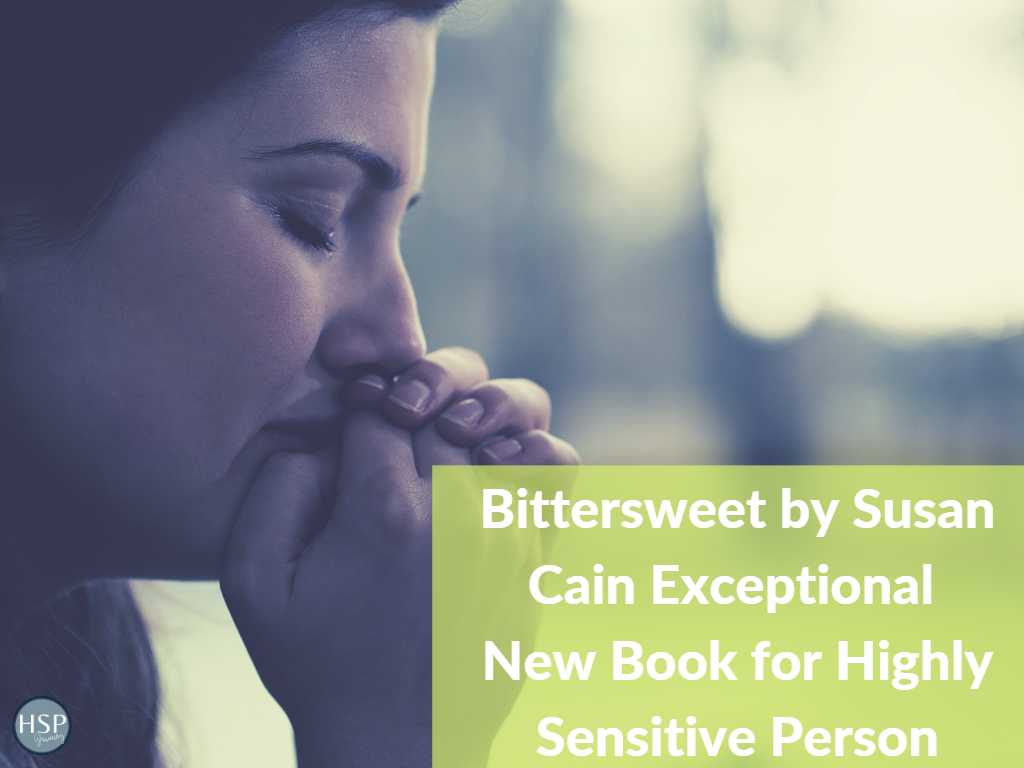 Defining Bittersweet
Cain, author of the ground-breaking book, Quiet: The Power of Introverts in a World That Can't Stop Talking, defines bittersweet as the melancholic, longing, poignancy, and sorrow together with an acute awareness of passing time and visually piercing joy at the beauty of the world. To me, this very much defines what it feels like to be a Highly Sensitive Person.
Overall the goal, she explains, is to better understand how to transform pain into creativity, transcendence, and love. What a fantastic goal, if I do say so myself. She says that we are all striving for and to this common longing.
While Cain doesn't describe herself as an overly spiritual person, it is interesting that in her introduction, she finds the common denominator that we are all "reaching for the heavens." She describes a drive and longing for perfection and unconditional love.
Unison in Sadness
There is something profound and deep in the power of sadness that speaks above languages. A mother who has lost a child needs merely to know another has endured the same loss to show compassion and love. As we are all human, so we all have shared and common losses that communicate beyond language barriers.
Cain speaks a lot about her long-time appreciation of sad music. She researched and wrote Bittersweet as a way to uncover what was really going on for her and see if others shared the same nuanced appreciation of sad music. What resulted is, similar to her first book, Quiet, a powerful movement of people that the media doesn't pay homage to very often. The quiet, the humble, the soft-spoken, the gentle appreciators, the music makers, the sentimental and emotional–these are the people whom Bittersweet is written for.
Sadness Begets Understanding
The book opens with a chapter called, "What is sadness good for?" Then moved into chapter two where Cain looks deeply into why we long for perfection and unconditional love. Chapter three aims to help connect the dots between sorrow and creativity, which was particularly interesting to me. Throughout human history, even noted by Aristotle, the writers, musicians, poets, and philosophers of the world have had melancholic personalities. Yet, Cain looks at why this is and how those of us who are prone to the more melancholic temperament have special gifts that can unpack or enlighten those who don't have this temperament. It's as though we HSPs have an inside view of the extra-sensory beauty of the world. It's through the bittersweet that we can see into the human heart and share this vision with the rest of the world.
Book for Highly Sensitive Person Offers Joy and Understanding
In parts two and three of Bittersweet, Cain asks questions about the nature of happiness, transcendence, positivity, and mortality. She dives deep into impermanence and grief in new ways to look at the common threads that make life worth living. Lastly, she looks at grief, generational trauma, what the essential ingredients of life are, and how to incorporate bittersweet principles into our plan for lifelong happiness.
You can find a fun Bittersweet Quiz along with other resources for the book on Susan Cain's website.
Be sensitive, be free
*This post contains affiliate links and I will be compensated if you make a purchase after clicking on my links*